Toronto Personal Injury Lawyers
Car Accident

Slip & Fall

Personal Injury
REQUEST A FREE CONSULTATION!
About Us
Personal Injury Lawyer In Toronto
Grillo Law is a prominent Toronto plaintiff personal injury law firm with
over 35 years of experience.
As personal injury lawyers, we are prosecuting injury claims for injured victims throughout Ontario including Toronto, Newmarket, Brampton, Mississauga, Markham, Vaughan, Oshawa, Peterborough, Lindsay, Pickering, Ajax, Richmond Hill, Mississauga, Guelph, Kitchener and Barrie.
Our Results speak for themselves
$2,800,000
Slip and fall accident striking parked vehicle resulting in brain injury*
$825,000
Motorcycle
accident resulting in
fractured arm*
$625,000
Minor rear-end collision with aggravation of pre-existing neck injuries*
$800,000
Single vehicle accident resulting in fatality of passenger*
$2,800,000
Slip and fall accident striking parked vehicle resulting in brain injury*
$825,000
Motorcycle
accident resulting in
fractured arm*
$625,000
Minor rear-end collision with aggravation of pre-existing neck injuries*
$800,000
Single vehicle accident resulting in fatality of passenger*
* Disclaimer, litigation outcomes and amounts recovered will vary based on the facts of each case. Past results are not indicative of future outcomes.
Why Choose Us
Why choose our personal injury lawyer
We have successfully prosecuted more than 20,000 claims on behalf of accident victims across Ontario since 1985 and have settled hundreds of millions of dollars for our clients. Apart from our track record of success, here are 10 other reasons to retain our legal services.
Personal Injury lawyers since 1984

The firm is specialized in personal injury law and is highly experienced in all types of injury matters including catastrophic injuries, wrongful deaths, serious motor vehicle accidents, slip and trip and fall accidents, occupier's liability, defective products, business and professional negligence, short-term and long-term disability denials, property liability, fire damage and animal attacks.

We have the resources to fight the insurance companies in your corner.

We understand that accident victims can be placed in a vulnerable position when facing large insurance corporations. In Ontario, it can take in upwards of $50,000 to $100,000 in resources to prepare for a trial and even more to conduct a trial. Our clients have the full backing of the firm and our resources to ensure that you are treated fairly by the insurers and fully compensated for what you deserve under the law.

Large Ontario Injury Law Firm

Our law firm is one of the largest injury firms in Ontario, with over 100 staff. We have a strong presence throughout the Province and are able to met with you anywhere, anytime to discuss your case.

Lawyers Who Care

Every lawyer in our firm strives to provide the utmost care and attention to your case and are known to be highly responsive and accessible. Our personal injury lawyers also have a large and experienced support staff and team that is always available to speak to you every step of the way.

Our Retainer is Contingency Only - You do not pay any legal fees unless we win your case

Our retainer is based on a contingency fee meaning that you do not pay any money upfront throughout our representation. We charge a flat fee upon successful settlement or judgment of your claim. We are upfront about all fees and expenses and ensure that we do not get paid unless you get paid.

We Work with Leading Medical Experts Who Have Been Authenticated By the Courts

A strong case requires a strong expert. Our firm works with leading medical experts including orthopedic surgeons, neurosurgeons, neurologists, physiatrists, chronic pain specialists, psychiatrists and psychologists who have been authenticated by the Courts and who are respected by trial judges and insurance lawyers.

We treat you as part of the family

Our firm is based on the motto that family comes first. We treat our clients as part of the firm family and strive to ensure that you are fully cared for every step of the way.

You Have No Risks

You are protected with adverse costs insurance for your entire case, including all costs, fees and disbursements. You will have the peace of mind knowing that you be fully protected with no risks of pursuing your legal rights.

Great reviews

We have an average of 4.9/5 on Google, which is one of the highest ratings of any personal injury law firms. We encourage all our new clients to read through our reviews as we take great pride in them for their authenticity and originality.

You can call or email us anytime for a free initial consultation

If you have any questions, we are open to discussing your case and your legal options as part of a free initial consultation. We also encourage you to review our monthly blogs on personal injury law to stay up-to-date with current insurance reforms.
Google Reviews
What our clients say
Maxim Abdulahad
I have had the pleasure of having Bianca crocetti and Lisa donsah working on my case. I was injured in a car accident and they have been patient and understanding with me. They have been a great help I am so grateful for them fighting for me! Truly a blessing to have them on my side and fight for me. They have made this stressful time a little easier for me. WOULD HIGHLY RECOMMEND TO ANYONE!
Vincent Soto
Grillo Law is an all-around outstanding Law Firm. When trying to obtain accident benefits I needed help, and called Grillo Law. Right from the start of working with them, I received incredible service. All of my questions were answered with care, and I was always kept up to date on the case. Their help was much appreciated.
Troy Brewer
Both myself, and some members of my family have used Grillo law for a variety of personal injury cases. We all agree they are such amazing lawyers who want the best for all of their clients. From my experience, they put my well-being first and ensure that the outcome of the case reflects that.
Robert Omara
After I got into a motorcycle accident I contacted Grillo Law. They were both professional and kind throughout the entire time I worked with them. They had a lot of knowledge and I could tell they were confident that everything would work out. I owe them a big thank you for their help.
Richelle Mantias
When I had a vehicular accident, Grillo Law gave me an amazing service experience. Yalini and Devika handled my case very professionally and helped me with all the process which I had been given the chance to receive every health benefit that will help me from my injury and gave me an excellent advice for the compensation that I had to deal with. I highly recommend this law firm.
Dilshan Gomes
Grillo Law handled my spouses' personal injury claim with immense professionalism, providing great results. I would recommend this firm to all. Thank you Moussa and Michael for your dedication and hard work.
N Morgan
I was in a car accident and recently settled. Rachelle was EXTREMELY PROFESSIONAL!! She recently became a new mommy and still made sure to keep up with my case and ensured I received the max we could aim for. Even tho there's no money that can take away the results of an accident it's nice to know there is someone in your corner to assist you in the process of having to deal with a case. Thank you Rachelle!!!!
Arash Farazmand P.Eng.
I am writing on behalf of my mother, who hired Grillo law for her accident file a year ago. I just wanted to recommend this firm, specifically Devika's team, for your accident file because she has an assistant who is Ata, and he has answered all of my mother's questions with patience and makes her calm. I am pretty sure Grillo can settle my mom's file very soon.
Aleksandria Dimitrova Iankoulova
I have nothing but amazing things to say about Grillo Law. The lawyers and Paralegals who work here are fantastic. Bianca has been my paralegal for my MVA and she is professional, supportive, and extremely helpful. This has meant so much to me during this difficult time in my life and I would have never received the treatment I needed without her care and knowledge. At a time when I suffered a myriad of injuries, their guidance was the beacon of light in the darkness. I would have never been able to navigate this without them.My lawyers, Mikolai and Lamisa have helped me extensively with my Tort claim and I am also extremely thankful. I would highly recommend all of Grillo's lawyers and paralegals for any case. True professionals.
Priscilla Bekoe
Grillo Law Personal Injury Lawyers provided my case with exquisite client care. They gave my case the best outcome and strived hard to help me obtain the maximum settlement. They were extremely efficient, approachable, detailed, professional and supportive throughout my entire case. I would recommend Grillo Law to absolutely anyone looking for a lawyer!
Nayeem Mohammed
This is the best law office in Canada, I have got good experience with lawyers and employees very good service. thank you keep it up
Jessica Navelgas
Exceptional law office with excellent service. Devika and Moussa went above and beyond to help with my car accident injury case. You can always count on them to be there for you. I highly recommend this team to anyone dealing with injury. Once again Thank you for everything. You guys are the best!
Mina Gbobo
Thank God I chose this firm. Andrej was so professional. My settlement was just right.
Loo Jonah
Rachelle took a good care of my bike accident claim. Solid 5 stars and recommended.
Godley Lesley
Three months ago, I was hit by a truck when crossing the street and suffered a broken neck. I've been through a long and painful recovery process since, it really helps to have Maria handling my claim since at least there is some weight off my shoulders. I feel like she's been doing an great job this far making sure the compensation I am getting is adequate to what I went through.
JAYALA
My family and I are truly grateful for the professional care we received from Devika, Moussa, and Yalini. Dealing with an MVA is stressful, I can't imagine how difficult this would have been if my family did not have them in our corner. Thank you to Grillo law firm for the hard work and dedication to your clients, I am really proud of the legal representation we received throughout the years.
Attilio Valente
Outstanding help from Grillo Law. Mikalai Chapurny represented my case and I would to thank him and his colleagues with my slip and fall claim. They kept me up to date until the case was settled.I found Mikalai to be very professional and efficient with this case and I appreciate what he's done for me and the outcome.
Ida Green
Very happy client here! My case was taken care of by Lamisa, she has proven herself being dedicated to win and stayed on top of things throughout the whole process!
Luongo Leonard
Thank you for your help Chris, my mom and I are finally able to put the accident behind us, very happy with the result.
Our Services
Vehicle / Car Accident Lawyers
The Highway Traffic Act imposes obligations on drivers to be mindful of their surroundings and to drive with care so as not to jeopardize the safety of other motorists, pedestrians and cyclists.
Unfortunately, every year, thousands of motorists are seriously injured on the road. These accidents are often avoidable and are caused by inattentive, careless or even reckless motorists.
The law permits anyone injured as a result of a car accident to seek compensation for accident benefits as well as damages in tort for their injuries for pain and suffering and monetary losses. Many people do not know that the law, including the Insurance Act and Accident Benefits Schedule, impose significant legal barriers to compensation for victims of motor vehicle accidents. These include a statutory threshold for compensation and a statutory deductible. For the most part, insurers continue to fail to fully disclose these legal barriers and the general public is kept in the dark.
Our team of lawyers have years of experience successfully overcoming the legal barriers and have helped our clients obtain compensation for their injuries. Our lawyers have argued complex legal issues in Court. A number of our lawyers have also had experience working as counsel for large insurers. We have the knowledge, experience, resources and proven track record to help you fight for your legal rights and to ensure you receive the compensation that you deserve.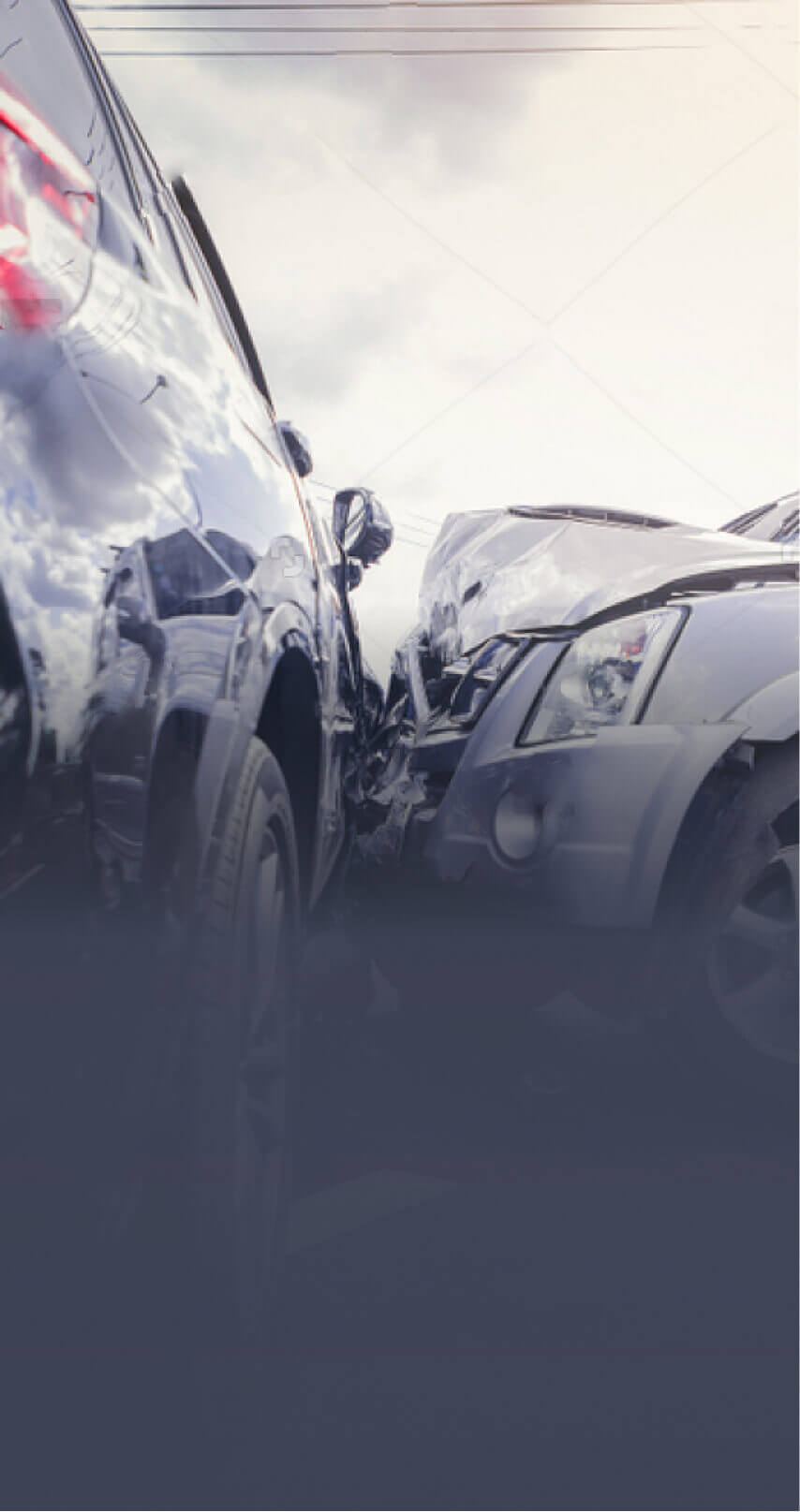 Our Services
Motorcycle Accidents
Every year, we hear about serious motorcycle accidents in the news. These accidents occur due to a multitude of reasons, often related to inattentive motorists as well as dangerous road conditions.
The law permits riders and passengers who are injured on a motorcycle to seek compensation for their injuries and losses. At Grillo Law, some of our lawyers are avid motorcyclists who, like thousands of motorcycle riders in Ontario, appreciate the vulnerability of motorcyclists and the importance of road safety. We have more than 30 years of experience handling serious motorcycle accidents and we are dedicated to helping those who are injured on the road in motorcycle accidents.
Motorcycle riding is an extremely enjoyable and popular pastime, and becoming increasingly common as the summer weather approaches. However, sometimes we find that clients take for granted how dangerous motorcycle riding can actually be. Here at Grillo Law we want to ensure that our clients and riders can enjoy motorcycle riding safely and responsibly.
There are a variety of causes in a motorcycle accident, and the majority of the cases we see come down to driver negligence. Negligence on the part of car drivers, such as failing to pay attention or failing to yield, is especially prevalent as more motorcyclists and drivers share the road and drivers fail to account for the other users of the road.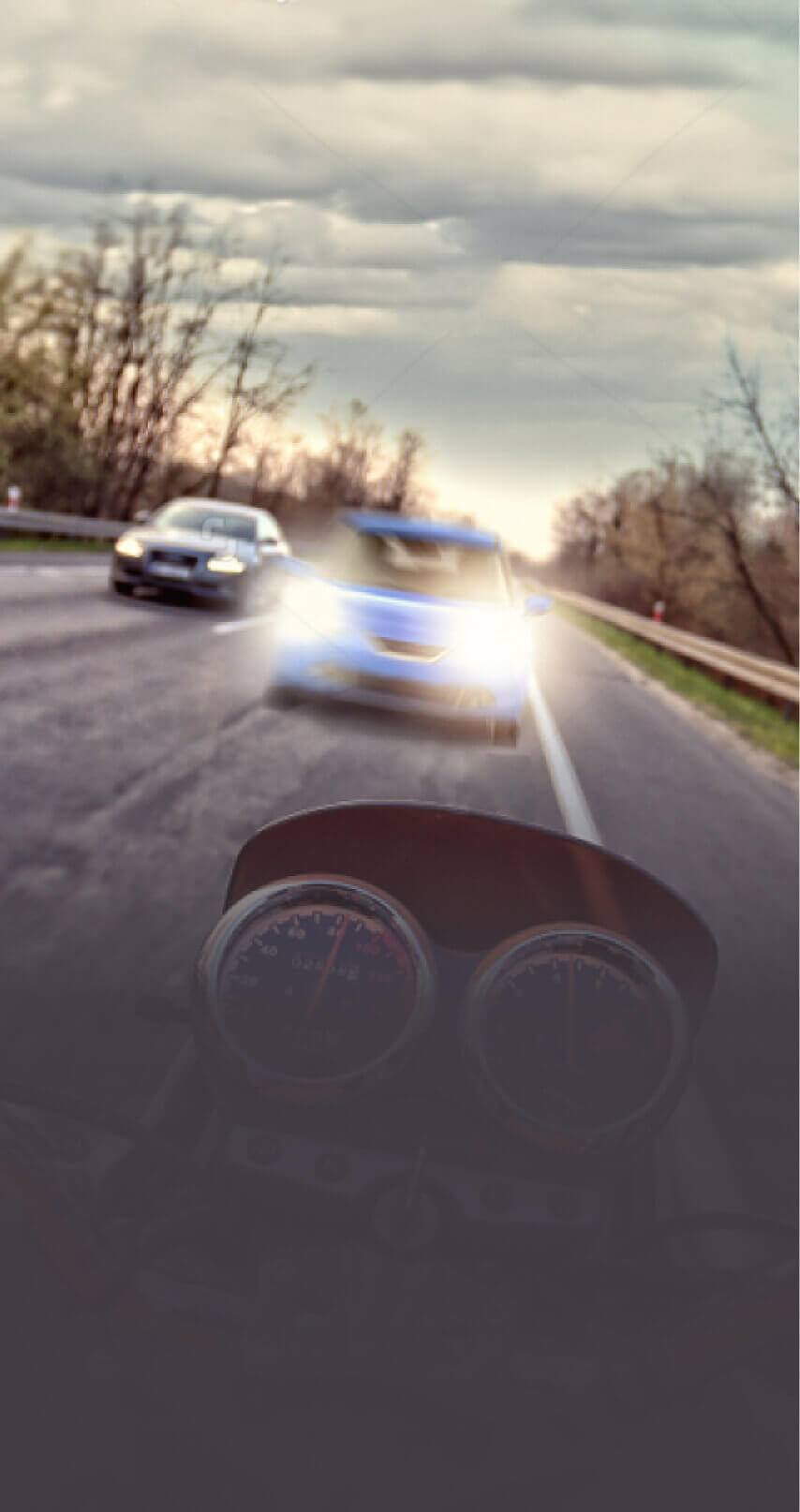 Our Services
Lawyers Specialized in Catastrophic Brain and Spinal Cord Injuries
The American Medical Association's Guides to the Evaluation of Permanent Impairment provides a framework to determine the severity of a brain and spinal cord injury and the degree of a catastrophic impairment caused by a motor vehicle accident. The Glasgow Coma Scale (GSS) is often used to assess brain function. Depending on the score, one may be deemed to have sustained an acquired brain injury.
However, a combination of factors including physical, cognitive and psychological injuries are also often used to determine the degree of impairment. Determining whether injuries are deemed to be catastrophic is often complicated and is usually disputed by insurers.
At Grillo Law, we have more than 30 years of experience prosecuting claims on behalf of victims of accidents who have sustained traumatic and catastrophic brain and spinal cord injuries. Any accident can result in catastrophic injuries, within a split second. A catastrophic injury can arise in the context of a severe traumatic brain, or spinal cord injury, which can include fractures to the spine or skull which result in serious neurological problems. Catastrophic injuries can also arise out of serious psychological and emotional injuries that impact one's cognitive and functional capacities.
Our Services
Slip and Fall Accidents
Every year, many innocent people fall down and sustain serious injuries as a result of the negligence of others. We have represented thousands of individuals in Ontario who have sustained significant injuries as a result of slip and fall and trip and fall accidents.
In Ontario, both common law and statutes like the Occupiers' Liability Act and the Ontario Building Code impose important obligations and duties on occupiers like landlords, tenants, contractors, maintenance companies and their agents and employees to ensure they maintain a safe and clean environment for patrons to use. Despite the law, occupiers often neglect the safety and well-being of others, which is why slip/trip and fall accidents are very common. Unfortunately, these types of accidents can result in very significant injuries including fractures, tears, ligament damage, and neurological damage, which can result in life-altering functional impairments along with financial hardship to you and your family.
Our experienced legal team understands that the importance of conducting all necessary investigations in order to help prove your claim. This includes obtaining demonstrative evidence such as photographs and video footage, interviewing witnesses, obtaining relevant data, taking measurements and working with engineers and architects, to prove your claim.
Our team understands that your rights to healthcare services are paramount and we will ensure that you receive the medical and rehabilitative care that you require while we prosecute your claim for your personal injuries resulting from a slip/trip and fall accident.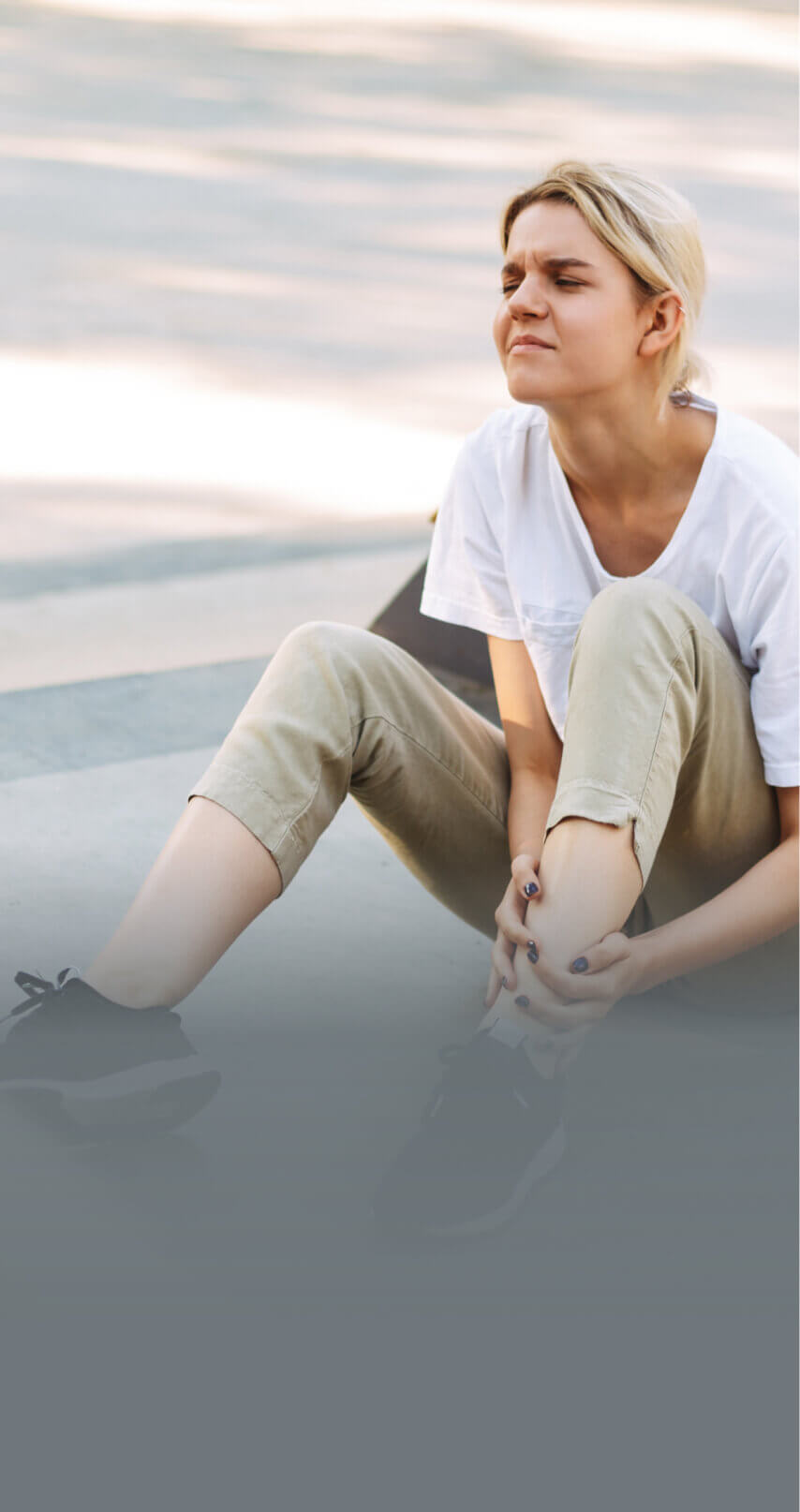 Our Services
Long-Term Disability Claims
Many employers offer private insurance benefits through a long-term disability ("LTD") insurance provider. Some individuals purchase their own disability insurance policies. In either case, disability law involving access to benefits under disability insurance policies can be complicated. If you have sustained injuries that prevent you from returning to work, your disability insurance provider must compensate you for the time you are off work and unable to return to work, subject to the oftentimes complex policy wording.
An employee will usually qualify as being disabled if he or she is unable to perform the duties of their usual occupation. Meeting this requirement will trigger entitlement to disability benefits.
Some policies will impose more difficult or stringent tests for disability.
In many cases, disability insurers fail to honour their insurance contracts and refuse access to benefits including payments for loss of wages, which can result in detrimental financial hardship.
If an LTD denial is successfully prosecuted, an agreement can be made to either reinstate the denied benefits with a retroactive payment or make a lump sum payment for all benefits available for the duration of the policy as negotiated.
Contact our offices for your private and confidential
consultation with one of our lawyers.
Our Services
Our Experience
Our team of experienced and professional litigators, accident benefits specialists, and support staff are all dedicated to ensuring that you receive the highest quality advice and representation in your claim.
If you have ever sustained an injury in an accident or suffered any of the above losses, then you need to know your legal rights and remedies. At Grillo Law, we would be pleased to discuss your
claim with you and provide you with the best legal advice and representation.
Our lawyers regularly appear before courts in Ontario including the Superior Court of Justice at Toronto, Newmarket, Brampton and Oshawa and have represented plaintiffs at all stages of litigation including civil trials.
Over the years, we have successfully prosecuted more than 15,000 claims and have settled more than 300 million dollars out of Court and from trial verdicts before the Superior Court of Justice. We have helped thousands of innocent victims obtain compensation for their pain and suffering, lost income and wages, lost career and advancement opportunities, unpaid benefits, healthcare, rehabilitation and attendant care costs, and expenses.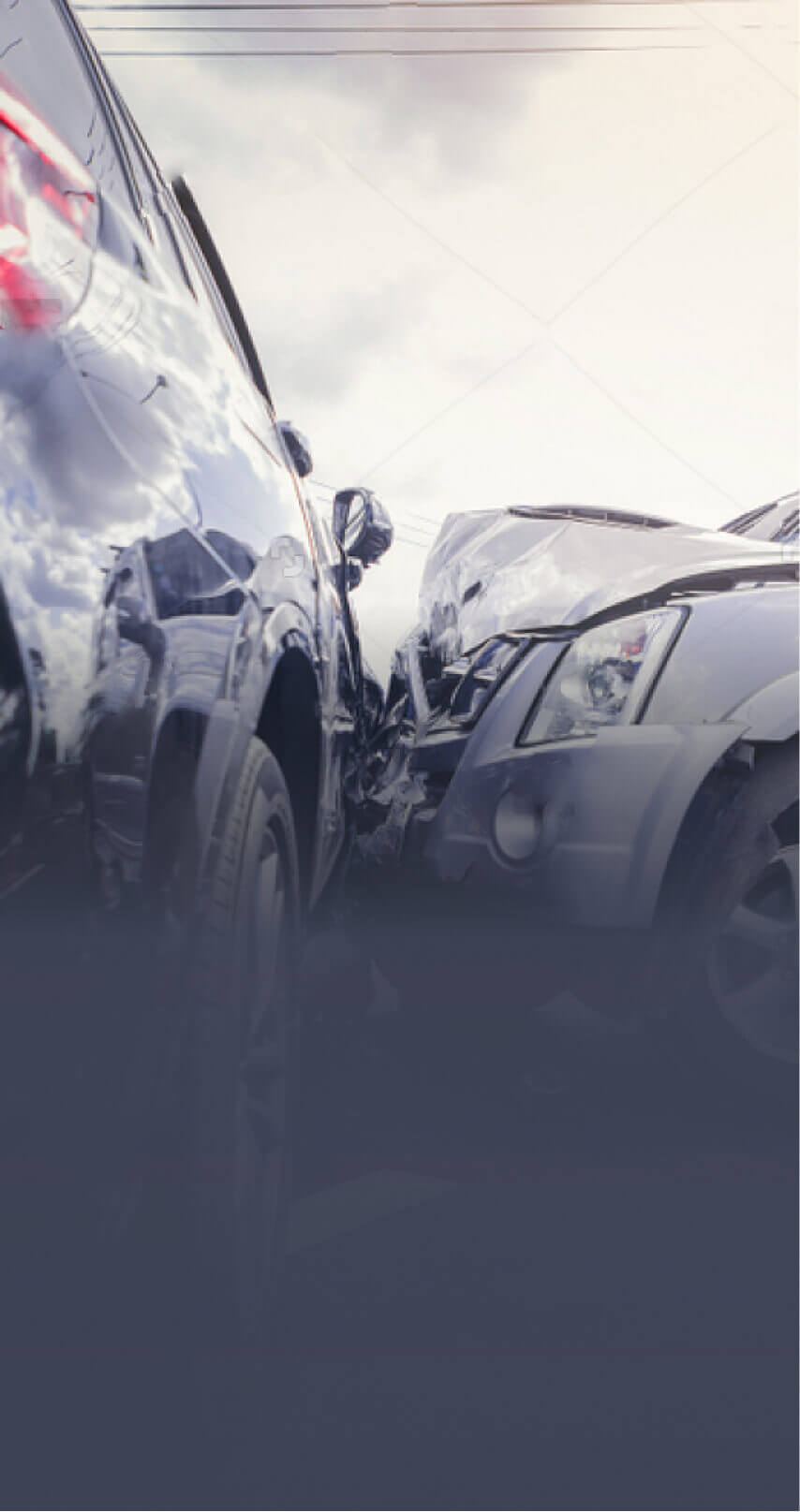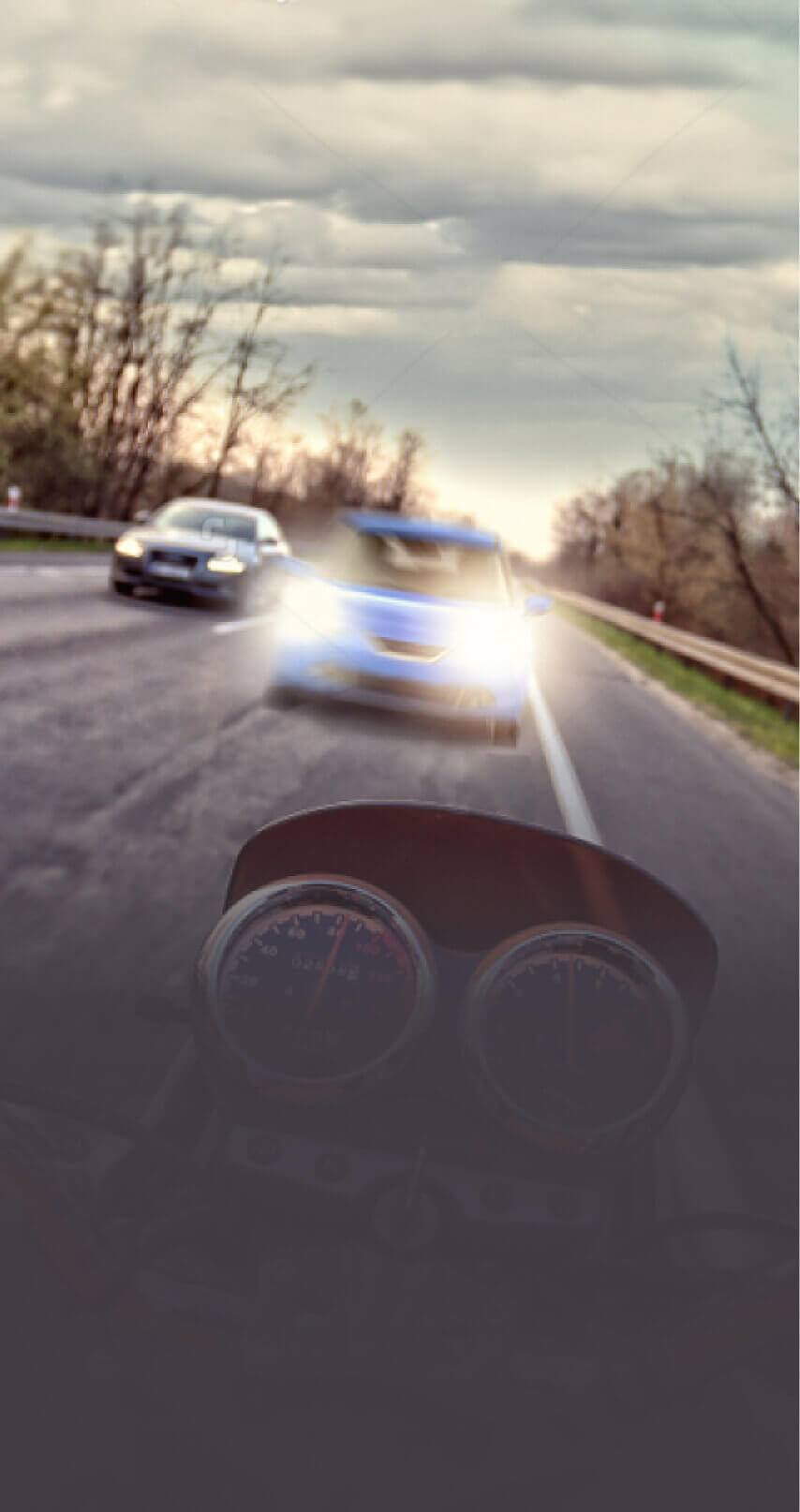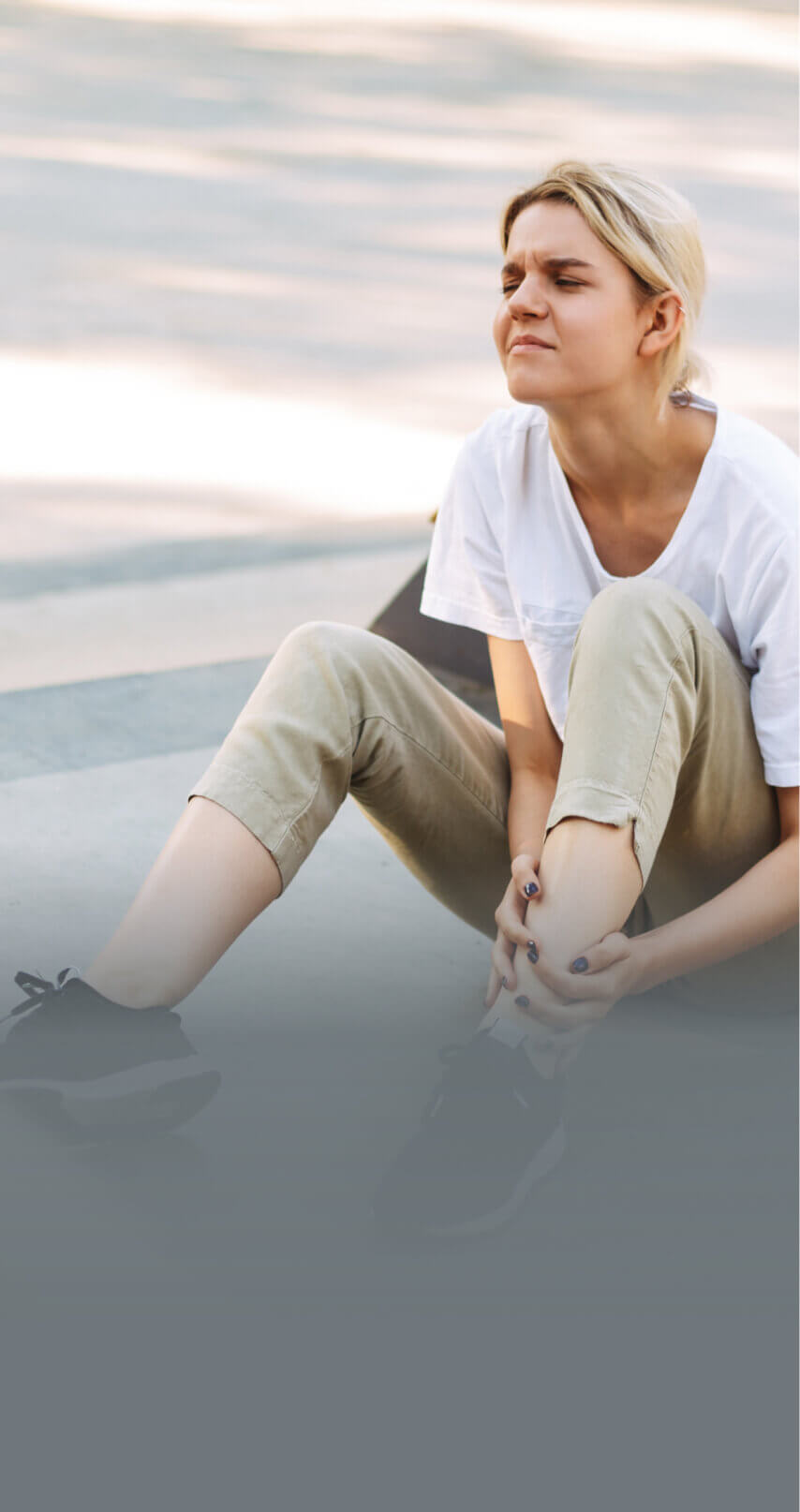 REQUEST A FREE CONSULTATION!
You will not pay any fees until your case is won or settled.
About Us
Our Resources and Dedication
Over the past three decades, our personal injury law firm has worked closely with leading medical specialists in Ontario. We have built strong relationships with medical experts including surgeons, pain and trauma specialists, psychologists, counsellors, physical therapists, occupational therapists, vocational therapists, and rehabilitation specialists who are experienced caring for people seriously injured in accidents.
Our personal injury firm also works with leading accounting, business and forensic economic specialists as well as leading engineers including biomechanical experts, accident reconstructionists and data analysts to help our clients obtain the best possible representation.

Our network of social service providers and healthcare specialists will work closely with you and your family to help you receive the immediate and long-term care you need while you recover from your injuries. This can include in-home attendant care services and support with your personal care, housekeeping, home maintenance, transportation and interpretation, among other things.

Our network of rehabilitative specialists will focus on you as the patient, and use the most advanced medical and rehabilitative practices that have proven to be effective, combined with traditional techniques and procedures to provide you with supportive health services and help you recover from your injuries.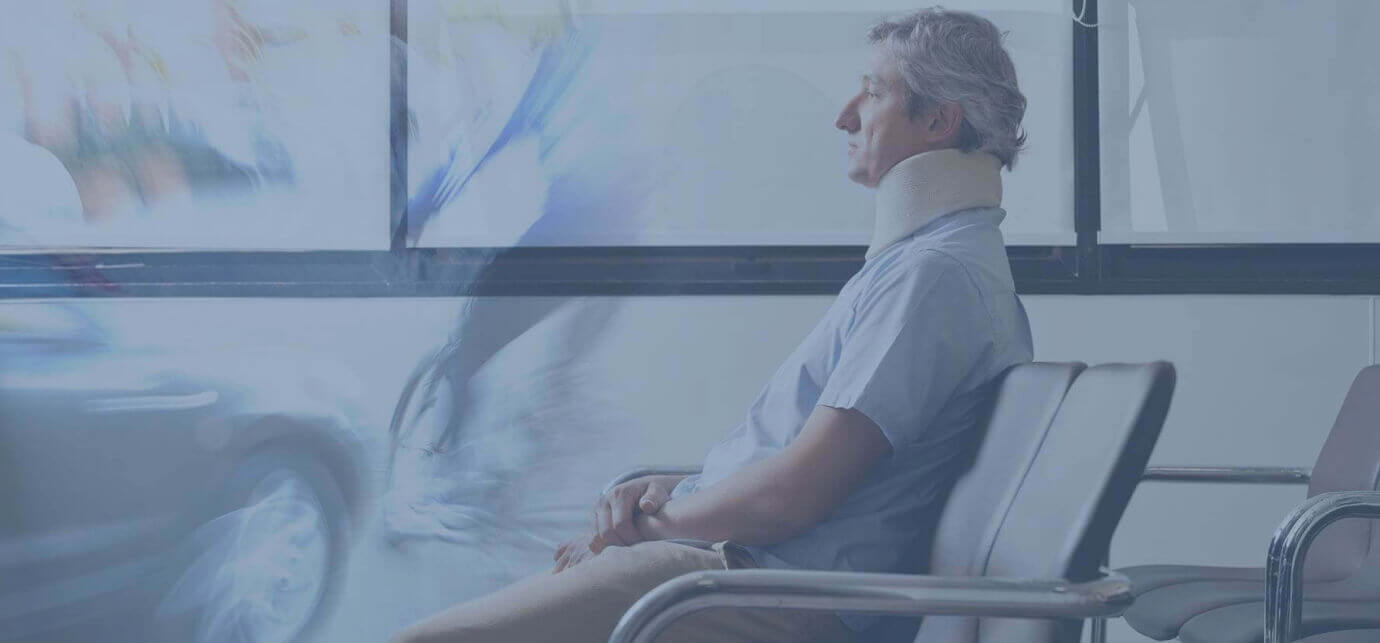 Our Services
Client Testimonials VIEW ALL
Carla

I recommend Grillo Law to anyone. The special lawyers support me in everything.

Brandy

He walked me through the entire process. It really felt like I wasn't alone.

Andrea

Feedbacks from satisfied clients who have experienced our exceptional service and successful outcomes in their cases.

John Fernandes

I would definitely recommend them. They made me aware so many aspects of case that was so helpful.
Our personal injury lawyers have the resources and dedication to help you get the compensation that you deserve
We work on a contingency basis. This means that you don't pay unless we win your case or settle your claim. We have a recognized track record and have the results and client testimonials to prove it.
Contact our offices for your free private and confidential consultation with one of our lawyers.
You Can Trust Our Expertise
Our experts are renowned leaders in their fields of medical practice and include medical professors who have years of experience working with victims of trauma and accidents. Our network of experts are impartial and have been qualified by the Ontario Courts as leading experts in their fields of practice. Our team of experts will stand in your corner in your fight against large and resourceful insurance companies.
Blog
Additional Articles About Personal Injuries
When you work with a reputable agency like dNovo Group to optimize your law firm website, expect your traffic to...
Examination for discovery is a critical and important part of the litigation process. At an examination for discovery parties will...
by Stefanie Pereira
How Car Accident Tort Settlements Work in Ontario Fact scenario: Mrs. A is a 63 year old woman living in...
by Moussa Sabzehghabaei
Explore all posts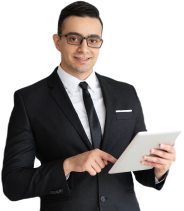 Request a free consultation!
Call us today for a FREE consultation regarding your accident benefits claim.
Call: +1 855-225-5725
You will not pay any fees
until your case is won or settled
REQUEST A FREE CONSULTATION!
You will not pay any fees until your case is won or settled.
Car Accident
slip and fall
catastrophic injuries
Disability claim
Thank you!
Amet minim mollit non deserunt ullamco est sit aliqua dolor do amet sint. Velit officia consequat duis enim velit mollit.