REQUEST A FREE CONSULTATION!
About
Bicycle Accident Lawyer In Toronto
Cyclists are especially vulnerable to serious injuries on the road.
Cyclists should take precautions to prevent accidents including:
Wearing a helmet
Wearing reflective or fluorescent clothing to stay visible to others
Following the rules of the road; and
Always being aware the vehicles around you
Although you may follow these precautions, you may still have the unfortunate experience of being in an accident with a motor vehicle. In these circumstances it is extremely important to call the police. Be sure to ask for the contact and insurance information of the other driver and the contact information of any witnesses.
It is very important to obtain timely medical assistance, as many bicycle victims suffer from injuries that at first seem minor but progress into more serious injuries.
Bicycling collision victims are able to get compensation for their losses. Your own insurance company is responsible to cover you for your Accident Benefits Claims including medical expenses and income replacement, if you are unable to return to work. If you or a family member does not have your own insurance policy, then you are able to get compensation under the policy of the driver of the vehicle involved in the collision.
At Grillo Law, we have over 30 years of experience litigating claims involving cyclists. We can help you better understand the law and assist you in recovering the compensation that you deserve. If you or a loved one have sustained injuries from being struck by a motor vehicle while riding a bicycle, call Grillo Law at 416–614–6000 for a FREE consultation.
Remember, you will not pay any fees until your case is won or settled.
Our Services
Differences between a Toronto Bicycle Accident and Motorcycle Accident
Cyclists and motorcycle riders are vulnerable on the roads and more likely to get seriously injured in a crash. Most rider accidents occur because of drivers who pass too closely or don't check their blind spots before turning. Rider accidents also occur due to poor infrastructure and poor maintenance of roads. In bicycle accidents, victims often suffer broken bones, spinal cord injuries, paralysis, and brain damage.
One of the biggest differences between motorcycle riders and cyclists is that bicycle riders are not required to possess a license before they can ride. This means that bicycle riders, when involved in an accident, may not have insurance coverage in place to fully compensate for their losses. However, if the bicycle is involved in a crash with a motor vehicle, there's still the option of pursuing a claim through the no-fault accident benefits insurance that is held by the driver. That's why bicycle riders don't need their own insurance to pursue a claim.
For bicycle accidents that don't involve another person, you may still pursue a claim for compensation. For instance, if the accident was caused by slippery or poor road conditions, poorly marked bicycle lanes, or exposed grates, it's possible to bring a lawsuit against the person or municipality responsible for maintaining the area.
When a cyclist is injured after colliding with a car, motorcycle, or truck, the driver has the onus to prove that they did not cause the collision. In law, this is known as 'Reverse Onus.' Drivers are required to use reasonable care in order to prevent accidents from taking place even when they have the right of way. The reverse onus provision helps to protect pedestrians and cyclists from reckless drivers and motorcyclists.
Compensation Sources
Disability insurance: If you have a policy at your workplace or a private plan that has short- or long-term disability benefits, you can apply for these when a bicycle accident occurs. You will need to exhaust these disability insurance limits before pursuing your benefits from your car insurance.
No fault-accident benefits: In Ontario, you can also claim accident benefits regardless of who is to blame for the accident. The no-fault accident benefits can be paid from your motor vehicle driver's insurance or your own auto insurance if you have one.
Negligence lawsuits: The other option is to sue the parties responsible for losses incurred in the bicycle accident. By filing a tort claim, you may receive compensation for:
Medical, rehabilitation, and hospital costs
Home modification expenses
Hospital expenses, caregiver costs
Loss of earnings/loss of earning capacity
Pain and suffering
Loss of enjoyment of life
Future attendant costs
Loss of shared family income
Cost of housekeeping and caregiving
ㅤ
Dooring Incidents and Bike Accident Claims in Ontario
There are cyclists who sustain serious injuries when a parked or a stopped car suddenly opens its door on the pathway of the rider. This incident, often referred to as "dooring," is a common occurrence on Ontario roads. As simple as it may sound, dooring is considered one of the most violent cyclist accidents that can occur. As soon as the car door opens, the rider collides with the open door and is likely to veer onto the road where there are moving vehicles. The aftermath of a dooring accident is often serious and sometimes deadly. Cyclists are at the most risk of dooring accidents in urban areas.
Dooring accidents can result in catastrophic injuries such as:
Broken bones
Neck and back injuries
Head trauma
Spinal injuries
Concussions
Wrongful death
There are several steps that you can take as a cyclist to avoid dooring accidents:
Always ensure you ride in a designated bicycle lane
Always ride at least 3 feet away from a parked car
When approaching parked cars, ride slowly
Be keen when riding and watch out for cars that have stopped or people who are about to exit their cars
Motorists may also prevent dooring accidents by looking out for approaching bicyclists before opening their car door. Motorists are also encouraged to practice the "Dutch Reach" which simply means that they use the hand that is furthest from the door to open it. This will force them to turn the body and be more likely to notice when there's oncoming traffic.
If you were injured while riding your bike because someone opened the car door into your path, you may file a claim against the person whose negligent actions contributed to your injuries. The person opening the car door has an obligation to make sure it's safe before opening. The person who doored you may also face additional charges that lead to a conviction. This conviction may help in establishing liability in a civil lawsuit.
How much time do you have to file a claim?
There are strict time limits to make a compensation claim in Ontario. Therefore, it's important to ensure that you file your claim as soon as possible to increase your chances of securing compensation and the financial support you need for your injuries. After the bicycle accident occurs, you are required to notify the insurance company within 7 days from the time of the crash or as soon as practical after the incident.
Once you report the incident, the insurance company will likely send you an application package that you're given 30 days to complete and return. The insurance company will need reasonable information that is relevant to the accident before paying out the benefits. Do not give a written or recorded statement to the insurance company without the guidance of your lawyer.
If you have been injured in a bicycle accident, take the following actions as soon as possible to increase the chances of a successful claim for compensation:
Seek medical assistance. This helps to know the extent of your injuries even if there are no visible signs of injuries. Report all your symptoms to your family doctor as well.
Ensure you keep a receipt of all accident-related expenses.
Record the names, addresses, and telephone numbers of everyone involved in the accident, from the driver to the pedestrians, if any.
Don't throw away any damaged item, such as your cycling gear or clothing. This could be used as evidence during the trial.
Talk to a personal injury lawyer immediately to understand your rights and obligations.
Report the accident to other relevant parties such as your car insurance company, employer or school, or any other insurer you may have.
ㅤ
Road Safety Requirement for Cyclists in Ontario
As a cyclist, you must observe the rules of the road in order to protect yourself and others from danger. Since you're sharing the road with other users, i.e., cars, buses, trucks, and motorcycles, you are required to obey all traffic laws. For instance:
You must stop at red traffic lights, stop signs, and pedestrian crossings.
Travel in the right direction on one-way streets
Use proper hand signals for turning and stopping.
Do not ride on expressways or roads where bicycles are not permitted.
Do not carry another passenger if the bicycle is meant for 1 person.
Give way to pedestrians when riding on shared paths and through parks.
Ride slowly when approaching other pedestrians and use your bell or horn to let them know you are coming.
Sharing the road with cars & motorcycles
When riding, cyclists are required to stay on the right side of the road to allow the fast-moving cars and trucks to pass on the left. To avoid dooring accidents, cyclists must ride at least one metre from parked cars. You must stay as close as possible to the right edge of the road. A passenger who opens the vehicle door without checking if the path is free can be fined for any injuries incurred. Bicycle lanes are for cyclists, and other motorists who drive or park in bicycle lanes could be fined.
Cyclists are not allowed to ride on:
Controlled access highways
On a pedestrian crossover (walk your bike to the other side)
Across a road within a crosswalk at any intersection
ㅤ
What bicycle safety equipment is required by law?

All cyclists under 18 must wear an approved helmet.
For riders below the age of 16, the parent or guardian is responsible for making sure they wear a helmet.
Even though helmets are not compulsory for adult cyclists (riders over 18 years), they can greatly help reduce the risk of permanent injury or death when a collision occurs.
Get a good helmet that meets all the strict safety requirements.
Ensure your helmet fits properly and wear it correctly at all times.
Cyclists should also comply with light, reflector, and reflective material requirements or face a fine of $110.
Obeying bicycle traffic signals
In Ontario, bicycle traffic signals were installed in several streets at the intersections in order to help direct bike traffic, improve safety and reduce collisions with pedestrians and drivers.
Cyclists are required to obey these signals or face a fine of $85 and $120 in community safety zones.
In areas where both bicycle traffic signals and regular signals are present, riders must obey the bicycle signal.
If there are no bicycle traffic signals present, the cyclist must abide by the standard traffic rules
REQUEST A FREE CONSULTATION!
You will not pay any fees until your case is won or settled.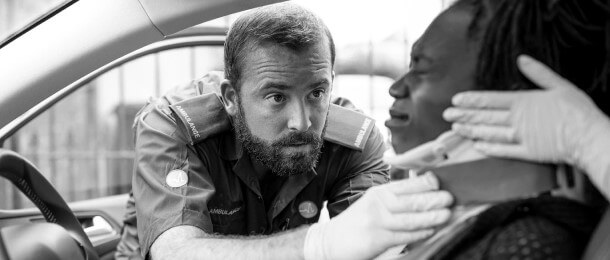 CALL 1-855-225-5725 for a
FREE consultation

regarding your accident benefits claim.
Remember, you will not pay any fees until your case is won or settled.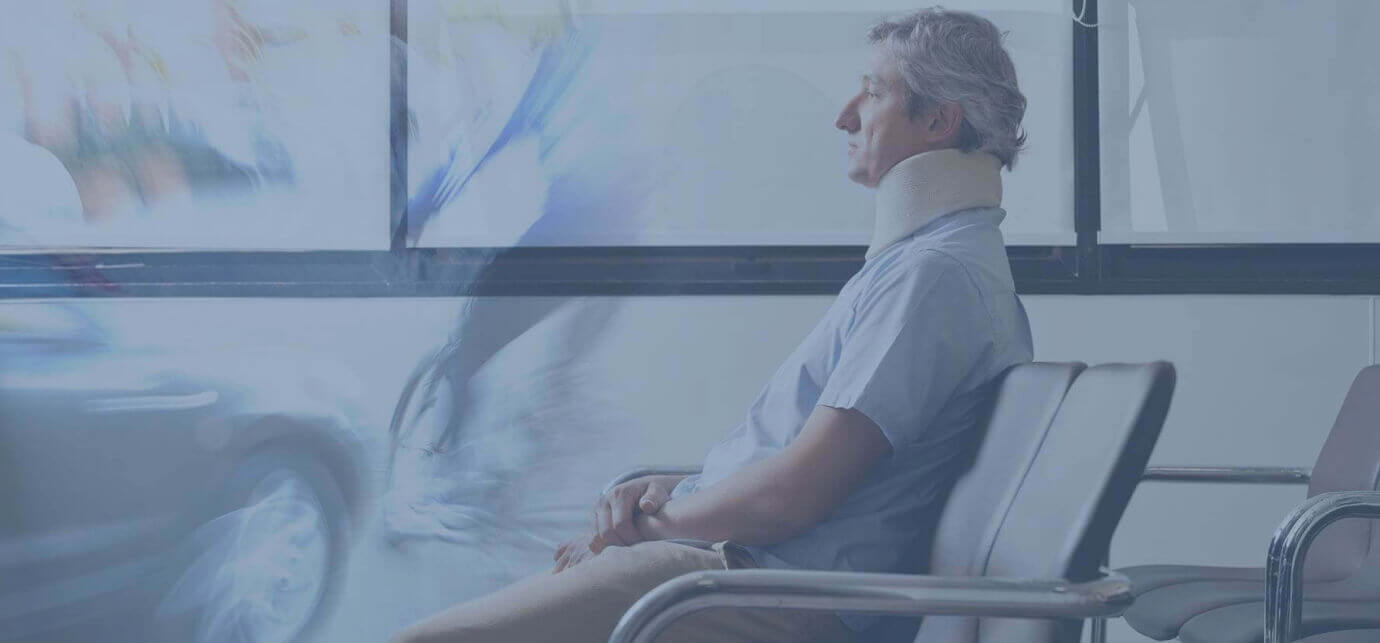 Our Services
Client Testimonials VIEW ALL
Carla

I recommend Grillo Law to anyone. The special lawyers support me in everything.

Brandy

He walked me through the entire process. It really felt like I wasn't alone.

Andrea

Feedbacks from satisfied clients who have experienced our exceptional service and successful outcomes in their cases.

John Fernandes

I would definitely recommend them. They made me aware so many aspects of case that was so helpful.
Blog
Additional Articles About Bicycle Accidents
TORONTO, ON - A young child suffered several broken bones following a pedestrian accident in east Toronto on Thursday evening....
Explore all posts