REQUEST A FREE CONSULTATION!
Car Accident

Lawyer in Toronto
A motor vehicle accident can be a very traumatic and life changing experience for you and your family. It is imperative that you know and fully understand your legal rights to obtain compensation. As a result of a motor vehicle accident you may have two potential claims.
Claim Against Your Own Insurance Company
The first claim is against your own insurance company for various benefits (accident benefits under the Statutory Automobile Insurance Act or the SABS) such as rehabilitation for both physical and psychological injuries that you sustained as a result of the accident, attendant care at home to assist you with your personal care, as well as income replacement benefits in the event you missed more than seven days of work.
Everyone injured in a motor vehicle accident is entitled to Accident Benefits, regardless of whether or not you are at fault for the accident.
It is important that you notify your insurance company of your injuries within seven days of the accident and advise them of your intention to apply for Accident Benefits. Delay in notification may result in a delay in your ability to obtain benefits.
Lawsuit Against the at-Fault Party
The second claim is a lawsuit against the party at fault for causing the accident. This is commonly referred to as a Tort Claim.
It is in this claim where one could be compensated for their pain and suffering (commonly referred to as general or non-pecuniary damages) as well as economic losses (beyond any income replacement benefits received under the SABS) and any other special damages, which would include among other things, out of pocket expenses for medications and housekeeping and home maintenance services that you are no longer able to perform as a result of your injuries.
The "Threshold Test" and Deductible
The current state of the law in Ontario requires you to have suffered a serious and permanent impairment of an important physical and/or psychological function in order to be compensated for general non-pecuniary damages for your pain and suffering. This is known as the statutory "Threshold Test"'.
The 'Threshold Test' considers how your life has significantly changed following a motor vehicle accident because of your serious and permanent accident related injuries.
You should also know that there is a $36,905.40 deductible that is applied to general non-pecuniary damage claims for pain and suffering. This deductible does not apply to awards for pain and suffering that are over $123,016.99. The Ontario government recently changed the law increasing the deductible by adding inflation to the deductible every passing year. This means the deductible will continue to rise every year.
Unfortunately, many people do not know about this and are kept in the dark by their insurers, policy-makers, lawmakers, the media and by the Courts. In fact, the Courts are not permitted to even disclose to a jury the existence of the deductible.
An optional endorsement can be purchased by anyone from their insurance company that reduces the deductible by a few thousand dollars However, again, this option is often not disclosed and properly explained by insurers and their brokers and sales agents and is virtually never purchased by anyone in Ontario.
You will also be entitled to compensation for any loss of income and loss of competitive advantage that is realized as a result of your accident related injuries. Claims for loss of income and/or a loss of earning capacity are not affected by the threshold test.
Defendants and their insurers will often attempt to argue that a plaintiff's claim for loss of future income and loss of competitive advantage is too speculative. However, the law takes speculation into account and will grant plaintiffs an award if there is sufficient evidence on which to base the claim so long as the Court is satisfied on the basis of probabilities that the plaintiff will incur the losses. The losses can be compensated even if there is no reduction in the plaintiff's income earnings, if the evidence supports a finding of injuries that restrict the plaintiff's scope of employment or earnings that may become available in the future.
Where an injury causes a plaintiff to become less capable of earning income, become less marketable to potential employers and become less able to take advantage of employment opportunities that might otherwise have been available to them, they are entitled to damages for the losses.
Catastrophic Motor Vehicle Accidents
Any motor vehicle accident can in a split-second, result in serious brain, spinal order or extremity injuries that are catastrophic in nature. Determining whether injuries are deemed to be catastrophic is complicated and is often disputed by insurers. A combination of factors including physical, cognitive and psychological injuries are often considered determine the degree of impairment. Insurers will often hire their own independent doctors to assess your injuries with the foresight of finding grounds to deny that the injuries meet the legal criteria to qualify as a catastrophic impairment.
At Grillo Law, our personal injury lawyers understand that the importance of securing quality of care for people catastrophically injured in car accidents, while prosecuting their claims against their accident benefits insurer and the at fault motorist's insurer, to the full extent of the law. We have a team of experienced medical professionals and healthcare providers who can provide access to specialized round-the-clock attendant care services. Our medical experts can also review your claim and prepare responding reports that fairly and accurately reflect on your injuries and impairments.
Investigating Accidents – Getting Access to Records
If you are involved in a motor vehicle accident, the burden of proof is on you to prove the other party was at fault for the accident. This is why it is imperative to have experienced counsel assist with conducting all necessary investigations to prove your claim.
The law permits plaintiffs to make general Freedom of Information (FOI) requests for records from specific bodies responsible for overseeing the disclosure of the information. For example, FOI requests can be submitted to municipalities to obtain access to records pertaining to road maintenance and police records. However, non-parties often do not disclose full records. For example, if a plaintiff is involved in a motor vehicle accident, it is not uncommon for police to redact a witness' name, contact and even statements, photographs and investigation notes. A lawyer will often need to bring a motion before the Superior Court of Justice to demand access to the full records in order to be able to identify witnesses and provide valuable data to expert engineers, accident reconstructionist and medical specialists to better facilitate investigations of car accidents.
Time Limits to File Your Claim
In almost all cases, you only have two years from the date of the motor vehicle accident to commence a lawsuit against the at-fault party. Your failure to commence a lawsuit in the prescribed limitation period may result in your inability to forever make a claim. Moreover, your failure to have legal counsel and representation at the early stages may cause your claim to be neglected by your insurers and negatively impact the outcome of your claim.
Family Law Act Claimants
Family members of an injured claimant may also advance a claim pursuant to the Family Law Act. An action may be brought when the family member has actual expenses that are reasonably incurred for the benefit of the person injured; actual funeral expenses reasonably incurred in matters where the person is killed in the accident; reasonable allowances for travel expenses actually incurred in visiting the person during his or her recovery or treatment; when you provide housekeeping or other services for the injured person; and for the loss of guidance, care and companionship that you might have reasonably have expected to received from the injured or deceased person.
Family Law Act claimants are also subject to a deductible. This deductible does not apply in major accidents which lead to a fatality.
The law in Ontario can be complicated and the process can be overwhelming. It is important that you know your rights.
REQUEST A FREE CONSULTATION!
You will not pay any fees until your case is won or settled.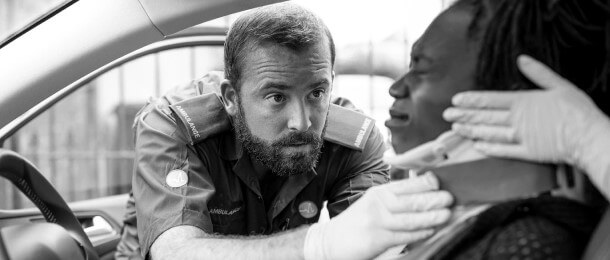 CALL 1-855-225-5725 for a
FREE consultation

regarding your accident benefits claim.
Remember, you will not pay any fees until your case is won or settled.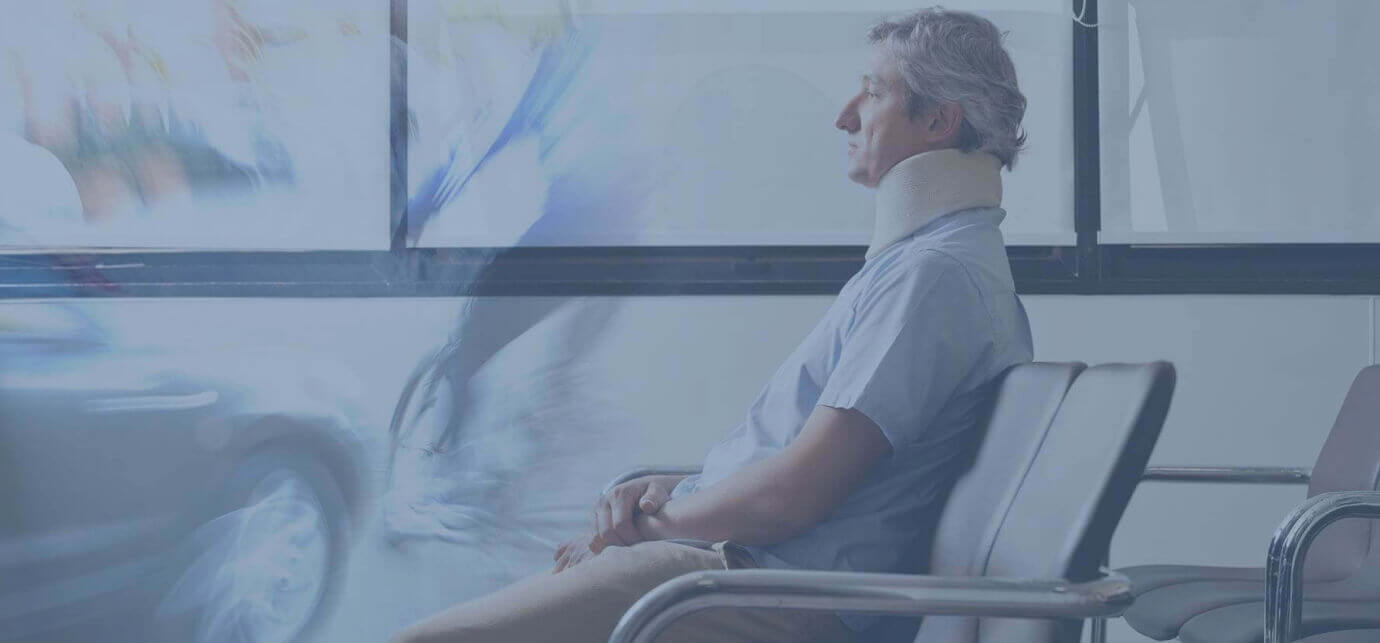 Our Services
Client Testimonials VIEW ALL
Carla

I recommend Grillo Law to anyone. The special lawyers support me in everything.

Brandy

He walked me through the entire process. It really felt like I wasn't alone.

Andrea

Feedbacks from satisfied clients who have experienced our exceptional service and successful outcomes in their cases.

John Fernandes

I would definitely recommend them. They made me aware so many aspects of case that was so helpful.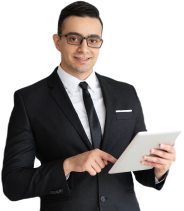 Request a free consultation!
Call us today for a FREE consultation regarding your accident benefits claim.
Call: +1 855-225-5725
You will not pay any fees
until your case is won or settled
REQUEST A FREE CONSULTATION!
You will not pay any fees until your case is won or settled.
Car Accident
slip and fall
catastrophic injuries
Disability claim
Thank you!
Amet minim mollit non deserunt ullamco est sit aliqua dolor do amet sint. Velit officia consequat duis enim velit mollit.