REQUEST A FREE CONSULTATION!
About Us
Grillo Law Personal Injury Lawyers Serving Barrie
An accident can occur to anyone on any day without any notice. Thousands and individuals are involved in serious personal injuries ever year, due to another's negligent conduct. From accidents caused by reckless drivers to defective products created by distant manufacturers and uncaring property owners, there are many instances whereby the negligent actions of another can change your life forever. Our Barrie Personal Injury Lawyers utilize a comprehensive and professional approach in personal injury cases. We have provided excellent results to victims and their families with a goal to helping them rebuild their lives.
CALL 1-855-225-5725 for
a FREE consultation

regarding your accident benefits claim.
Remember, you will not pay any fees until your case is won or settled.
Why Choose Us
WHY CHOOSE OUR PERSONAL INJURY LAWYER
Our law firm has prosecuted more than 20,000 personal injury claims successfully across Ontario since 1985. We have also settled millions of dollars for our personal injury clients. Here are other reasons to retain the legal services offered by the Grillo Law team.
Injury lawyers since 1984

For decades, the personal injury lawyers at Grillo Law firm have helped victims of various accidents in Ontario get Justice and the compensation they deserve. These lawyers have many years of experience in handling various types of injury claims. They can handle injury matters involving serious vehicle accidents, occupier's liability, catastrophic injuries, professional negligence, wrongful death, slip & fall accidents, defective products, animal attacks, short-term and long-term disability denial, fire damage, and more.

We have adequate resources to handle the insurance firms in your corner

Every personal injury lawyer and other experts at Grillo Law firm know that many victims of accidents are in a somewhat vulnerable position when facing insurance corporations. These victims need upwards of 50 thousand dollars in resources to prepare for a trial and even more to conduct a trial in Ontario. Our clients usually have the backing of our law firm. Our resources are at their disposal to ensure that they are treated fairly by the insurance companies and fully compensated for what they deserve.

Large injury law firm in Ontario

Grillo law firm has successfully established a strong presence throughout Ontario. We have over 100 staff and can meet with our clients anywhere, anytime to discuss the details of their cases. Our law firm is also one of the largest organizations specializing in personal injury law.

Legal experts who care

We have highly experienced lawyers who pay attention to our clients' case details and offer the utmost care. These experts are accessible and highly responsive. Additionally, they have a reliable support staff that is always available to speak to our clients and keep them updated.

Contingency only retainer – you don't pay legal fees unless our lawyers win the case

At Grillo Law, our retainer is usually based on contingency fees, which means you don't have to pay a dime during our representation. We usually charge a flat fee once you win the lawsuit or your claim is successfully settled. Remember, we are upfront about all legal expenses and fees. We also ensure that we don't get any payment unless you are paid.

No risks

Our clients are fully protected with adverse cost insurance during their entire case, including all fees, costs, and disbursements. They will have peace of mind knowing that they are fully protected with no risks when pursuing their legal rights.

Please send an email or call us for a free initial consultation

In case you have any questions, you can contact us and discuss your case details with our injury lawyers. These experts will help you understand your legal options better. Also, check our regular articles to learn more about recent insurance reforms.

We treat our clients as part of our family

At Grillo Law, we firmly believe that family comes first. This is why we treat our clients as part of our big family and work tirelessly to ensure that they are cared for, and their rights are fully protected.

We work with top medical professionals authenticated by the courts

Building a strong personal injury lawsuit requires an expert. Grillo Law works with top medical professionals, including neurologists, orthopedic surgeons, physiatrists, psychologists, neurosurgeons, and chronic pain specialists who have been authenticated by courts and highly respected by insurance lawyers and trial judges.

Outstanding reviews

Grillo Law has an average of 4.9/5 on Google. This is one of the top ratings of any law organization. You may want to read through our reviews and find out what our previous and current clients say about our legal services. We take great pride in our reputation and reviews for their originality and authenticity.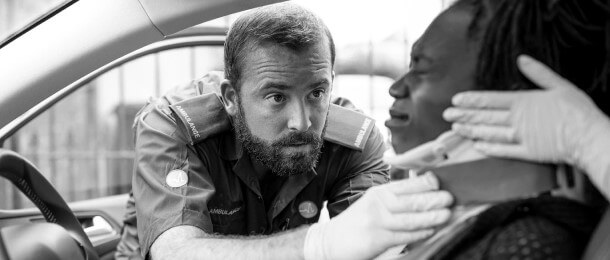 CALL 1-855-225-5725 for a
FREE consultation

regarding your accident benefits claim.
Remember, you will not pay any fees until your case is won or settled.
Our Services
Personal Injury Lawyer In Barrie Offering Free Consultation
The road to recovery after an accident is often devastating not just to the victims but also to their families. No accident victim should be sentenced to a life of pain, suffering or financial losses as a result of a personal injury that occurred due to another's negligent actions. At Grillo Law, we've been serving injured victims in Barrie for over 30 years. We take pride in offering exceptional legal advice and care to every single client we serve. We have pursued claims for numerous clients in Barrie and possess extensive experience dealing with insurance adjusters in the region and beyond. Our goal is to ensure that the client we represent gets the compensation they deserve.
It's Never Too Late To File A Claim
Personal injury claims should be filed within the required time limits. To ensure you do not miss out on the deadline, speak to a personal injury lawyer in Barrie as soon as the accident occurs. This will ensure you get compensated for any expenses that you've incurred. Don't make the mistake of negotiating with insurance adjusters without having a lawyer by your side. Our law firm has successfully prosecuted more than 15,000 claims on behalf of our clients and would be happy to assist. We've represented individuals who've been injured in car accidents, slip and fall incidents as well as other types of calamities like product liability cases and long term disability denials.
Car Accidents Lawyers Serving Barrie
If you or anyone you know has been involved in a serious motor vehicle collision, you have probably witnessed the devastating effects of a car accident firsthand. Serious car accidents have plagued the lives of many victims for decades and often inflict lifelong suffering on those involved. Many people experience severe and permanent injuries from which they never fully recover. Fortunately, the Canadian legal system provides an avenue for accident victims to receive compensation for injuries which resulted from the negligence of other drivers. If you have been injured in a motor vehicle accident in the city of Barrie, it is imperative that you pursue a personal injury claim with Grillo Law P.C. Our experienced lawyers have a rich history of representing the interests of thousands of motor vehicle accident victims.
Long-term Disability Insurance Barrie Lawyers
After paying your disability insurance premiums faithfully, you expect the insurance provider to give you benefits when you file a claim in the future. Unfortunately, many long-term disability claims are denied due to several reasons such as failing to include adequate information when filing the claim or provide sufficient medical evidence. Many people across Barrie who have been denied their claim have come to us for legal assistance. The team at Grillo is always willing to offer a helping hand by bridging the gap between victims and other third parties like their medical providers. We will work with you to collect adequate medical evidence that proves your long-term disability claim.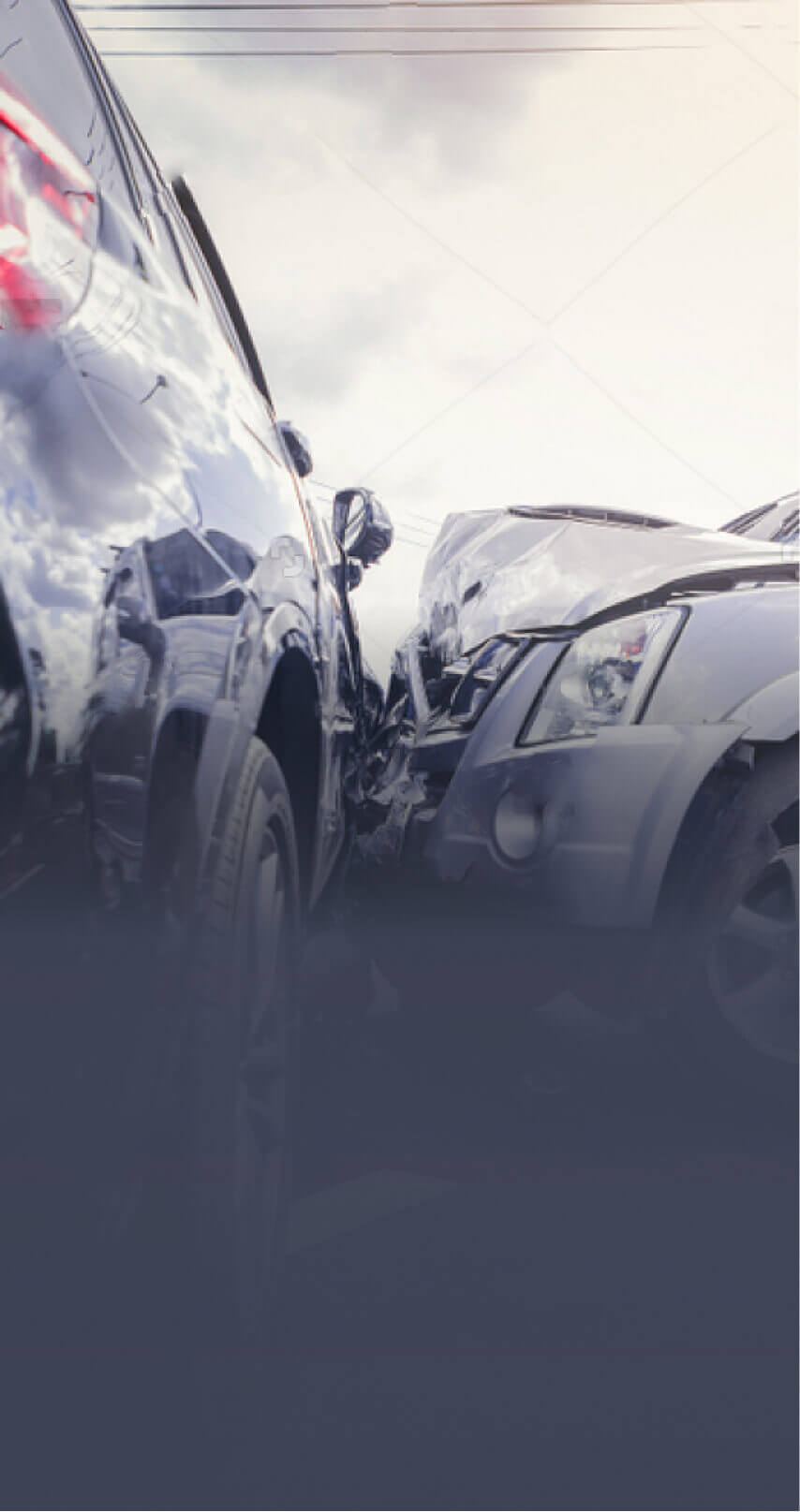 Slip And Fall Accident Lawyers Serving Barrie
While many people have been victims of slip and fall accidents, proving negligence can be a challenge if you don't seek a qualified personal injury lawyer. At Grillo, we have worked on all kinds of slip and fall accidents in Barrie. Call our slip and fall accident lawyer if you or a loved one has been injured due to someone's negligent actions.
Wrongful Death Lawyers in Barrie
Losing a loved one can turn your life upside down. If the death is as a result of someone else's negligence, filing a claim successfully can help you to ease the financial burden that the deceased has left behind. We understand that losing a family member can be devastating and treat wrongful death cases with the attention they deserve. We have represented numerous families in Barrie who've come to us to recover damages from responsible parties after their loved one succumbed to injuries. We promise to work tirelessly to put a strong case that helps your family recover a fair compensation under the law.
Dedicated to serving our Barrie clients
For the past 30 years, we have been working with experts in various fields such as medical practitioners who help in speeding up the filing process to give our clients the best outcome. We work hand in hand with psychologists, surgeons, orthopaedists and other medical experts to get the documentation needed during trial. Rest assured that our legal team will fight to deliver the best results.
The reason why we are the first choice for our Barrie clients is because our lawyers offer unparalleled expertise. We've handled complex personal injury cases working tirelessly to deliver a strong defense. Our hardworking and talented legal minds are well known in Ontario for strategizing solid arguments and addressing each client's case uniquely in order to ensure the claim is resolved in your favour.
If you or a loved one has been involved in a personal injury accident in Barrie and you are unsure of the next steps. Our lawyers can advise. Get in touch with us to understand your options and get the legal representation you require.
Skilled Personal Injury Lawyers In Barrie
Do you need help to recover damages for pain, suffering, medical costs, lost wages or any other form of damage? Grillo Law has a team of experienced civil litigation lawyers in Barrie who are ready to develop a strong legal strategy that offers you the protection you need. We promise to go the extra mile and collect all the necessary evidence that will resolve or settle your case regardless of the severity of the injuries you've sustained. At Grillo Law, we are proud of the cases we've handles and the clients in Barrie we've worked with for the past 30 years.
Highly Experienced Litigators
The team at Grillo comes with 30 years of experience in personal injury cases. Having completed more than 15,000 claims successfully throughout Ontario, we promise to deliver exceptional services to all our clients. We have a proven track record of success having assisted clients in every step of the litigation process. From collecting medical records and police reports to filing claims and defending our clients in court, we are proud of the work we've accomplished over the years. We continue to fight for the rights of our clients who suffer silently after another's negligence or recklessness.
Catastrophic Injuries Lawyers In Barrie
A catastrophic injury is a severe injury that leaves the victim with a life-changing impact. These injuries often occur suddenly and without warning leaving victims incapable of taking care of themselves. Examples of catastrophic injuries include traumatic brain injury, loss of limb, paraplegia, and spinal cord injuries. Proving a claim meets the catastrophic criteria catastrophic is not always straightforward or easy or Victims of catastrophic injuries are often forced to take time off work and seek costly medical treatment or rehabilitation. At Grillo, we work with victims and their families to help ease the financial burden they face after a catastrophic injury.
Barrie Insurance Disputes
Insurance companies can deny claims for unfair reasons. If you've been denied a claim by your insurance provider and you want to appeal, we can help. Grillo is an expert law firm when it comes to insurance disputes. We can work with you to prepare all the documentation required to prove that you are entitled to benefits after facing an injury.
Product Liability Disputes In Barrie
Manufacturers or sellers of a product can be held liable for placing a defective product in the market. They have a responsibility to ensure that only safe products land on the hands of consumers. If you or a loved one has been injured by a defective product in Barrie, we can help you file a personal injury claim and get compensated for your injuries. We can help you understand your rights and the legal options available to file your claim. Our lawyers have worked with many victims and their families helping them to secure compensation for injuries arising as a result of using malfunctioned products. Get in touch with our qualified lawyers to get the best chance of a successful outcome.
Other Practice Areas
In addition to motor vehicle accidents, our team of lawyers offer expertise in various other types of personal injury matters. Our practice areas include slip and fall injuries, product liability, catastrophic injuries, long-term disability, and wrongful death cases, among others.
The team at Grillo Law has handled a wide range of personal injury cases and this gives our clients assurance that they'll get the best legal representation to increase their chances of a successful outcome. We understand that every personal injury claim is unique and perform thorough evaluations before going ahead with the litigation process. We bring commitment, expertise and a high level of professionalism in everything we do.
If you have experienced any type of personal injury in the Barrie area, make sure to contact Grillo Law P.C., so that we can ensure you get the high quality representation that you deserve.
Our Experience
Grillo Law has been handling personal injury cases for more than 3 decades. We can provide the guidance and advocacy you need to ensure your rights and interests are protected every step of the way. We have a dedicated legal team that approaches every client-lawyer relationship with compassion. Whether you've suffered severe injuries after a car accident or psychological injuries of a medical negligence incident, we come with the experience to get you the best possible outcome. We know that unexpected injuries can be devastating to the victim and their family. Medical bills can quickly pile up, forcing your loved ones to carry the burden of managing all the expenses. Our experienced legal team will help you better understand your options. You can contact one of our professional personal injury lawyers today and get to learn your options.
Our Resources and Dedication
At Grillo Law, we take all injury cases with the seriousness they deserve. When we first meet a new client, we treat them with the utmost respect and welcome them to our family. Here at Grillo Law, you'll meet a team of legal professionals who will fight for you in every way possible. We have worked with top-rated medical professionals such as neurosurgeons, psychiatrists, and rehabilitation experts in Barrie. We have captured thousands of dollars in compensation for our clients we've represented in the past 30-plus years. We are considered to be the top personal injury law firm in Toronto and beyond. When we take a case, be assured that we'll do everything to achieve the maximum recovery possible. We will ensure that our client and their family receive the compensation they need for all the injuries they've suffered.
You Can Trust Our Expertise
Personal injuries can be extremely devastating to the family. At Grillo Law, we do the best to help our clients repair their shattered lives. To start with, we put up a strong case in or outside the courtroom to get full and fair compensation for the client. Secondly, we link our clients to the best medical specialists, psychological counsellors, and financial advisors in the region who will help them get back on their feet as soon as possible. We promise to be in your corner and do what it takes to bring hope during some of the challenging days of your life. We only settle outside of court if we believe that full and fair compensation has been provided to our client. We're never afraid to go to trial when needed.
We offer free consultation and we're always ready to assist +1(855)CALL-SALL (+1 855-225-5725).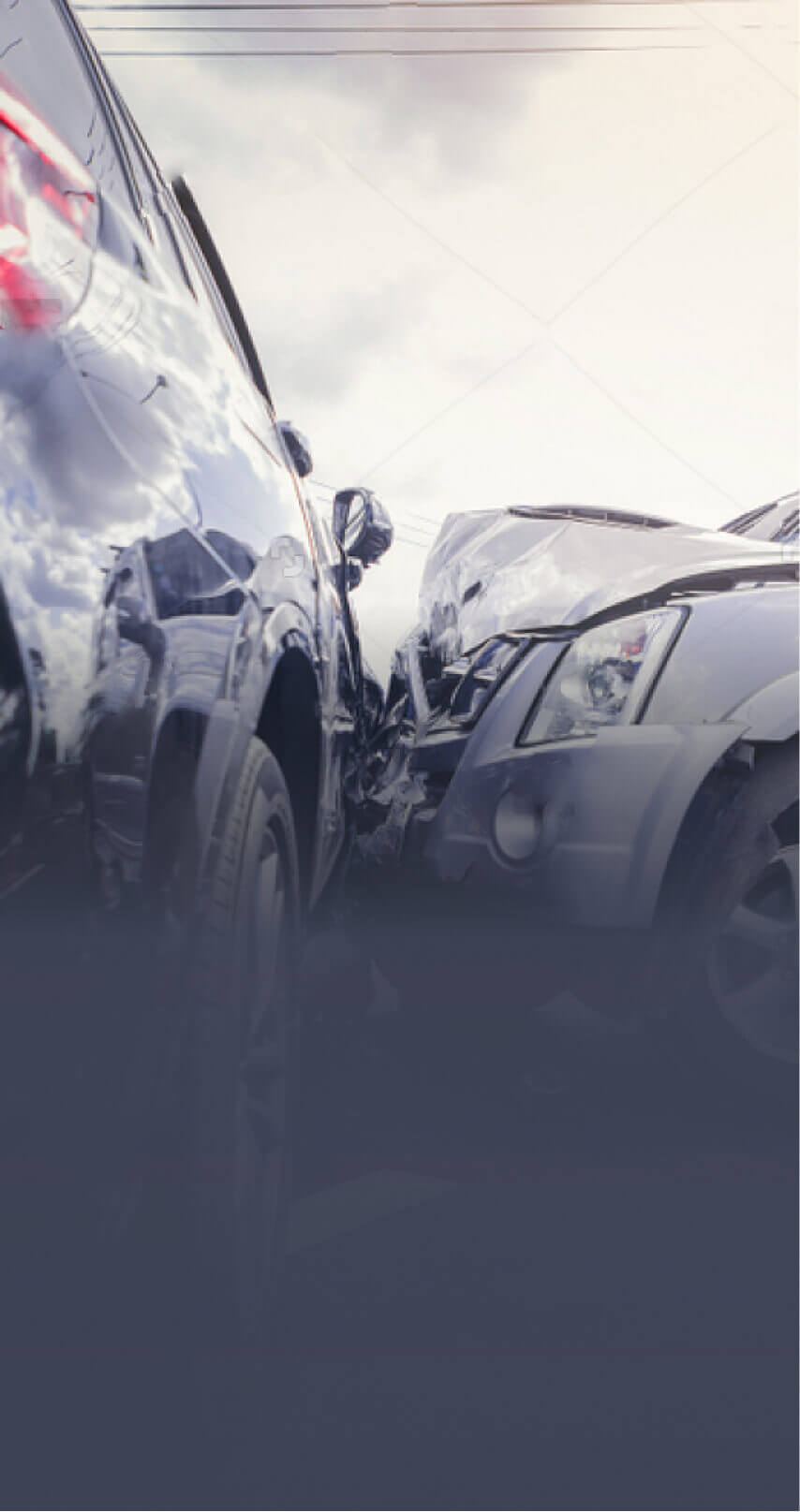 REQUEST A FREE CONSULTATION!
You will not pay any fees until your case is won or settled.
Google Reviews
What our clients say
Maxim Abdulahad
I have had the pleasure of having Bianca crocetti and Lisa donsah working on my case. I was injured in a car accident and they have been patient and understanding with me. They have been a great help I am so grateful for them fighting for me! Truly a blessing to have them on my side and fight for me. They have made this stressful time a little easier for me. WOULD HIGHLY RECOMMEND TO ANYONE!
Vincent Soto
Grillo Law is an all-around outstanding Law Firm. When trying to obtain accident benefits I needed help, and called Grillo Law. Right from the start of working with them, I received incredible service. All of my questions were answered with care, and I was always kept up to date on the case. Their help was much appreciated.
Troy Brewer
Both myself, and some members of my family have used Grillo law for a variety of personal injury cases. We all agree they are such amazing lawyers who want the best for all of their clients. From my experience, they put my well-being first and ensure that the outcome of the case reflects that.
Robert Omara
After I got into a motorcycle accident I contacted Grillo Law. They were both professional and kind throughout the entire time I worked with them. They had a lot of knowledge and I could tell they were confident that everything would work out. I owe them a big thank you for their help.
Richelle Mantias
When I had a vehicular accident, Grillo Law gave me an amazing service experience. Yalini and Devika handled my case very professionally and helped me with all the process which I had been given the chance to receive every health benefit that will help me from my injury and gave me an excellent advice for the compensation that I had to deal with. I highly recommend this law firm.
Dilshan Gomes
Grillo Law handled my spouses' personal injury claim with immense professionalism, providing great results. I would recommend this firm to all. Thank you Moussa and Michael for your dedication and hard work.
N Morgan
I was in a car accident and recently settled. Rachelle was EXTREMELY PROFESSIONAL!! She recently became a new mommy and still made sure to keep up with my case and ensured I received the max we could aim for. Even tho there's no money that can take away the results of an accident it's nice to know there is someone in your corner to assist you in the process of having to deal with a case. Thank you Rachelle!!!!
Arash Farazmand P.Eng.
I am writing on behalf of my mother, who hired Grillo law for her accident file a year ago. I just wanted to recommend this firm, specifically Devika's team, for your accident file because she has an assistant who is Ata, and he has answered all of my mother's questions with patience and makes her calm. I am pretty sure Grillo can settle my mom's file very soon.
Aleksandria Dimitrova Iankoulova
I have nothing but amazing things to say about Grillo Law. The lawyers and Paralegals who work here are fantastic. Bianca has been my paralegal for my MVA and she is professional, supportive, and extremely helpful. This has meant so much to me during this difficult time in my life and I would have never received the treatment I needed without her care and knowledge. At a time when I suffered a myriad of injuries, their guidance was the beacon of light in the darkness. I would have never been able to navigate this without them.My lawyers, Mikolai and Lamisa have helped me extensively with my Tort claim and I am also extremely thankful. I would highly recommend all of Grillo's lawyers and paralegals for any case. True professionals.
Priscilla Bekoe
Grillo Law Personal Injury Lawyers provided my case with exquisite client care. They gave my case the best outcome and strived hard to help me obtain the maximum settlement. They were extremely efficient, approachable, detailed, professional and supportive throughout my entire case. I would recommend Grillo Law to absolutely anyone looking for a lawyer!
Nayeem Mohammed
This is the best law office in Canada, I have got good experience with lawyers and employees very good service. thank you keep it up
Jessica Navelgas
Exceptional law office with excellent service. Devika and Moussa went above and beyond to help with my car accident injury case. You can always count on them to be there for you. I highly recommend this team to anyone dealing with injury. Once again Thank you for everything. You guys are the best!
Mina Gbobo
Thank God I chose this firm. Andrej was so professional. My settlement was just right.
Loo Jonah
Rachelle took a good care of my bike accident claim. Solid 5 stars and recommended.
Godley Lesley
Three months ago, I was hit by a truck when crossing the street and suffered a broken neck. I've been through a long and painful recovery process since, it really helps to have Maria handling my claim since at least there is some weight off my shoulders. I feel like she's been doing an great job this far making sure the compensation I am getting is adequate to what I went through.
JAYALA
My family and I are truly grateful for the professional care we received from Devika, Moussa, and Yalini. Dealing with an MVA is stressful, I can't imagine how difficult this would have been if my family did not have them in our corner. Thank you to Grillo law firm for the hard work and dedication to your clients, I am really proud of the legal representation we received throughout the years.
Attilio Valente
Outstanding help from Grillo Law. Mikalai Chapurny represented my case and I would to thank him and his colleagues with my slip and fall claim. They kept me up to date until the case was settled.I found Mikalai to be very professional and efficient with this case and I appreciate what he's done for me and the outcome.
Ida Green
Very happy client here! My case was taken care of by Lamisa, she has proven herself being dedicated to win and stayed on top of things throughout the whole process!
Luongo Leonard
Thank you for your help Chris, my mom and I are finally able to put the accident behind us, very happy with the result.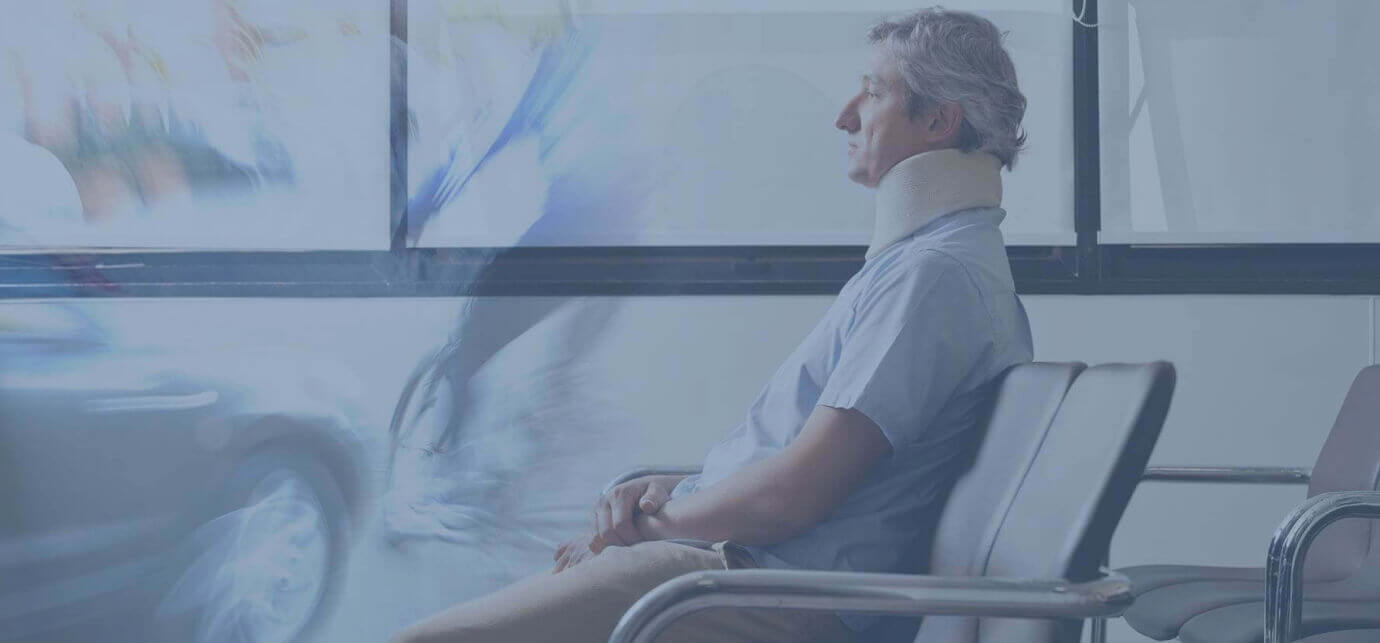 Our Services
Client Testimonials VIEW ALL
Carla

I recommend Grillo Law to anyone. The special lawyers support me in everything.

Brandy

He walked me through the entire process. It really felt like I wasn't alone.

Andrea

Feedbacks from satisfied clients who have experienced our exceptional service and successful outcomes in their cases.

John Fernandes

I would definitely recommend them. They made me aware so many aspects of case that was so helpful.