Personal Injury Lawyers Etobicoke
Request a Free Consultation
You will not pay any fees until your case is won or settled.
Professional Personal Injury Lawyers in Etobicoke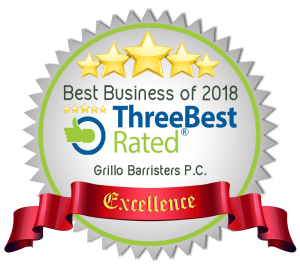 If you are involved in an accident and sustain serious injuries due to someone else's negligence or recklessness, do not expect the at-fault party or their insurer to help you with your expenses or bills.
Their insurer will be notified and will start to immediately prepare to investigate and defend against your claim. Our Personal Injury Lawyers in Etobicoke can help you prepare your case, and cover your medical and health expenses and access to income replacement benefits available under your own insurance policies, while we advance your claim. Our firm has prosecuted more than 20,000 claims over the years and helped secure a full and fair compensation for our clients including all the expenses related to the accident.
Remember, you will not pay any fee until your case is won or settled.
WHY CHOOSE OUR TEAM OF INJURY LAWYERS
We are experienced, dedicated, and compassionate personal injury lawyers in Etobicoke. Let us help you protect your rights and interests when you file a personal injury claim. If you've lost finances, your health has deteriorated, or property damaged as a result of another party's negligence, we're here to help you.
Injured people are our expertise since 1984
At Grillo Law, we've represented more than 20,000 claims in the last 3 decades. Our practise areas include premises liability, slips and falls, medical negligence, wrongful death, defective products, dog bites, car accidents, catastrophic injuries, among others. We pursue advocating for the rights of injured individuals in Etobicoke. We are proud to have obtained millions of dollars in settlements for our clients in Ontario.
We have enough resources to deal with insurance firms in your favour
Since insurance companies are in business, it's safe to say that they don't have your best interests at heart, especially when it comes to personal injury matters. Large insurers will hire the best lawyers, adjusters, and investigators to ensure you get paid as little as possible for your injuries. We encourage our clients not to sign any paperwork with an insurance company or waive their right to compensation before speaking with a lawyer.
Large injury law firm in Etobicoke
With over 30 years' history as a successful personal injury law firm, we have invested in all the resources required to fight some of the largest insurers in the region. We apply extensive care and dedication in every case regardless of its size to ensure a favourable outcome.
Our lawyers care and always will
At Grillo Law firm, we believe that the best way to measure our success is through the happiness and satisfaction of our clients. We have regularly obtained excellent results for our clients by treating each case with utmost care.
Contingency retainer approach – you pay only when we win
Many people enjoy our professional legal services even when they cannot afford to retain our experienced lawyers. We prefer a contingency approach. This simply means that you can have our lawyer represent you without having to pay any upfront fee. The fee needs to be paid when we recover money from your claim. The amount of compensation you receive will depend on the specifics of your case.
No risks are meant to be faced
When you come to us, we don't ask for any upfront payment or retainer fees. You get a free initial consultation, and once we agree to move ahead with your case, we work on a contingency basis. You'll take no risk as far as your finances are concerned, because no payment is required until your case is resolved.
Enjoy initial consultation for free
Many of our clients come to us in their most uncertain time of need. We welcome them with open arms and offer a free initial consultation to understand their case better. We always take time to reassure our clients and do all it takes to ensure justice is served. Our lawyers work promptly and diligently on every case.
Every client becomes a part of our family
We pride ourselves on the consistent level of professionalism that we provide to all our clients. While every case is different, we believe each client needs to be handled with dedication and compassion. We will welcome you to be part of our family and remain in your corner until you get the best possible outcome.
We work side by side with qualified medical professionals authenticated by the right courts
We have partnered with some of the top-rated medical experts in Etobicoke. These professionals help us gather adequate information to prove our clients' injuries and ensure their rights are protected. With Grillo Law by your side, you have a team of experienced and passionate professionals to get you everything you deserve.
Great reviews we earn with each win
Our law firm has been rated highly on Google. We stand by the originality and authenticity of these reviews. A lot of our business has come from previous clients and lawyers who recommend our services to others. We are passionate about personal injury law and have dedicated our lives to represent clients the best way we can.
Request a
FREE


Consultation
Etobicoke Personal Injury Lawyers Practice Areas
At Grillo Law, we don't just settle for an initial settlement offer without finding out if it's a true reflection of all the expenses you are likely to incur. Our lawyers will do all the legwork to get an accurate estimate of the short-term and long-term costs related to your injuries. We will help you to obtain a full financial recovery that can cater for surgical expenses, physical therapy, hospital bills and at-home care among other costs.
Etobicoke Catastrophic Injuries
Injuries such as brain injuries, spinal cord injuries and amputations can have devastating effects on the lives of the victims. They often result in significant lost wages and high medical bills. It is grossly unfair to leave this burden to the victim or their family. Our team of lawyers specialized in catastrophic injuries are dedicated to help you. Our firm will ensure you receive access to income replacement benefits and payment for all medical and rehabilitation expenses, while we pursue your claim.
Automobile Accident Cases in Etobicoke
If you have been involved in a serious car accident and suffered injuries or inconveniences because of someone's negligent actions, you have a right to claim compensation for all of your losses and damages, to be put back in the position you were in before the accident occurred. We are experts when it comes to prosecuting automobile accident claims and seeking settlement for automobile accident cases.
Long-term Disability Insurance in Etobicoke
When you take up disability insurance, it should be there when someone becomes sick or is injured and unable to work. However, you may be caught up in a situation where the insurance company has denied your claim due to one reason or the other. We can represent clients from the moment the claim is filed to appealing if the claim is denied. Our specialized disability insurance lawyers will fight for you to reinstate your wrongfully denied benefits or seek a lump-sum settlement for the benefits available under your policy.
Etobicoke Slip and Fall Accidents
If you are injured on another person's property and want to seek compensation, you must show that the property's owner or tenant knew or should have known about the dangers in the property and did nothing to fix it. There are many other factors that need to be evaluated such as how long the situation has been present and the conduct of the injured person. Our injury lawyers understand occupiers' liability law and can help you pursue your claim and get fair and complete settlement for slip and fall accidents.
Etobicoke Insurance Disputes
After a house fire, you lost your home and valuable property but you probably hoped that the insurance company will stand by your side and help you put your life back on track. Unfortunately, insurance companies don't always pay policyholders fairly for their losses.They may often try to rely on fine print wording in your policy and use legal arguments to deny you what is owed to you under your policy. Insurers are often more interested in maximizing their profits than and paying claims. We have extensive experience in assisting residents and property owners who struggle with insurance companies whether due to unpaid property damage claims, delays or underpaid claims.
Product Liability Claims in Etobicoke
If a product has an inherent design or manufacturing defect, you may be entitled to seek compensation by file a product liability claim. You can obtain settlement for the injuries sustained regardless of whether the product was manufactured, bought or sold in Canada. The claim is filed against the manufacturer, distributor or seller of the product. Our product liability lawyers have helped clients throughout Ontario including Etobicoke to recover compensation from injuries that were sustained as a result of defective and dangerous products.
Wrongful Death Cases in Etobicoke
Our law firm has more than 30 years of experience representing families who have lost loved ones in fatal accidents. Proving wrongful death claims can be complex in every shape and form. The law permits recovery of all heads of damages on behalf of immediate family members, under the Family Law Act, including payment for loss of care, guidance and companionship, lost wages, medical bills, and costs of care.
Get the Answers you are looking for!
Call our Etobicoke law office today to get all the answers you need for your personal injury case. We are fully capable to represent you through any injury you may have suffered.
Our Experience
At Grillo Law, we are proud to have served our community in the last 30 years. We strongly believe in the importance of working to ensure everyone can access proper legal representation, especially when it comes to personal injury matters. We have represented clients in all types of claims, from car accidents to medical malpractice and wrongful deaths. Our lawyers are skilled negotiators and very aggressive litigators. 
We work seamlessly to ensure you get rightfully compensated for your injuries. With our many years of experience in this field, the chances are that we have handled a case just like yours. We represent clients in Etobicoke and throughout Ontario. Whether you're not sure if you have a valid claim or maybe you've been injured, and you don't know if your claim is worth pursuing, we're here to help. Our experienced lawyers will briefly assess your situation and determine if you should take legal action.
Our Resources and Dedication
Grillo Law is a highly established and renowned law firm serving Etobicoke and beyond. We work with a respected team of experts such as surgeons, psychologists and rehabilitation specialists who play a huge role in helping our clients recover and helping our team fight for your rights to secure a fair and just settlement. We work with the best to deliver an unmatched legal service to every client. As a successful personal injury law firm, rest assured that you'll get access to a wide range of resources which contribute to the success of your case. From securing proper medical prognosis to addressing common case difficulties, Grillo Law has got you covered.
When you hire our legal team to handle your personal injury claim, expect to enjoy the time and financial resources that an established law firm offers its clients to help them succeed.
You Can Trust Our Expertise
At Grillo Law, we understand first-hand how insurance companies and their lawyers handle any disputes brought against them, especially on personal injury and property damage. The 3 decades of combined experience enables us to quickly evaluate your claim and devise a solid strategy to ensure it's resolved promptly and to your satisfaction. We know how insurers and their lawyers think and how they work. This knowledge comes in handy when pursuing your case.
To start with, you get personal attention in your legal matter. Your lawyer will work directly with you throughout the representation. Our lawyer will maintain constant communication with you and be ready to provide regular updates and answer any concerns you may have. Because of this hands-on approach, we are regarded as one of the top personal injury law firms in Etobicoke.
We offer free consultation and we're always ready to assist +1(855)CALL-SALL (+1 855-225-5725).
Call Grillo Law for a FREE consultation.
Remember, you will not pay any fee until your case is won or settled.
Google Reviews
courtland holder
14:27 12 Feb 18
My wife & I had the pleasure of working with Alexander Lee and Ikbir Khongura. They were excellent in research and information, They both were on time and ready.. very professional and determined to get the best results for us. They worked very hard and made sure we as clients were comfortable, happy and well taken care of! Most importantly they are fighters, they made sure our best interest were put first and our needs were met. A lot of lawyers don't really care, but they made sure justice was served! They did an amazing job in taking care of us and will be recommending their services!
Luci S.
21:46 08 Dec 17
From the moment Grillo Law took on my case, until I was able to come to my desired settlement, they have been nothing but amazing, caring and professional. I had an amazing team working on my case, and couldn't believe how well and timely my file was handled. My lawyer Anthony Andreopoulos, with the tremendous help of Justine and Zachary, constantly kept me updated with every action that was taken on the file and made me feel at ease knowing my case was in good hands. I couldn't have asked for a better firm to handle my file, so thank you guys so much for everything, I appreciate it more than you know!
Jan MacMillan
23:28 05 Feb 18
I worked with Rachelle Mitri and her team and I found the company in general and Rachelle in particular to be extremely professional, while being nice people to work with.Ms. Mitri kept me informed of my case. And guided me through an unfamiliar system with great diligence. I always felt valued and respected. Great Lawyers !
Theresa Dea
23:10 19 Dec 17
It's unbelievable how long it takes for the insurance companies to settle. They live by the fact that they can outlast you! Don't give up! Hang in there! Stefanie and her team worked hard and did an excellent job. I received the best settlement available!!!
Patrick k
19:13 07 Dec 17
Where do I begin?? I am not usually one to leave reviews on services but this one is definitely an exception. From start to finish, I felt incredibly comfortable having my claim in Grillo's hands. I felt as though the team was in complete control and I could just sit back and receive updates when necessary. With the utmost confident I can say that Grillo Law is the best personal injury law firm in Toronto. The process was quick, cheap and stress free. I must especially thank Lauren Sivitilli. Having very limited knowledge of lawsuits, Lauren was able to perfectly break the processes down for me and educate me on my claim. She was quick to answer emails addressing any concerns and always kept me up to date. I will definitely be recommending Grillo Law services to my family, friends and coworkers. Amazing!
Robin Spencer
16:41 09 Oct 18
I highly recommend Grillo Law especially personal injury lawyer, Rachelle Mitri. Rachelle and her team are professional and very personable. They provide excellent service and support to their clients and ensure that they are comfortable throughout the legal process. Rachelle and her support staff were always available to answer all of my questions and provided updates whenever possible. The outcome of my proceedings were extremely favourable and I recommend Grillo Law to anyone in need of personal injury lawyers.
Pino R
16:53 17 Oct 18
My most recent visit at Grillo Law was with Evanee Y. A very polite and professional young lady. She was totally informative, attentive and enlightening. She came across very understanding and caring. Our business encounter was quick and easy. I left very satisfied. Indeed a pleasure, thank you.
Bernadette Alcos
15:22 21 Sep 18
Rachelle was an absolute pleasure to work with. She represented myself and my needs with professionalism and compassion, with the complete understanding of my situation. She kept me informed on the status of my claim and was readily available to answer any questions and/or concerns. She is very diligent and prompt with her responses. Rachelle is an amazing lawyer and I highly recommend her services.
B Gaff
14:40 18 Sep 18
After my wife was in a car accident a little over 2 weeks ago (not her fault), we felt that no one was addressing her actual needs to get better until we walked into Grillo Law law firm. The minute we walked in our needs seemed to be their only concern. The receptionist made every effort to make sure we were comfortable while we waited for our appointment. Rinya our Intake Coordinator was pleasant and attentive to my wife's concerns and her needs for recovery. If the rest of the team is that good, we should be in great hands.
taran sarao
19:48 18 Mar 19
I would like to express my heartfelt gratitude to Moussa and his team. The care and concern you have shown me, and for working tirelessly to ensure that the law worked in our favor. If it weren't for your analytical skills and knowledge, the matter wouldn't have been settled by now. Thanks once again for your legal advice, time, and efforts.
Chris White
15:07 12 Mar 19
Lets face it sometimes life becomes more complicated than it needs to be. I am so thankful for Grillo Law (namely Patricia Sim and her team) were there to see through all the hurdles, when I couldn't. I was recommended by a friend, who also stated that he was represented well, and I too offer that same recommendation.
Darshan Hebbal Ramesha
16:52 05 Mar 19
Grillo took care, two of my claims. Micheal Ferrante and Moussa helped me throughout these claim. And they are really good lawyers. They are always on time and respond to each and every email within the time frame. I highly recommend this law firm for the people who are injured. They tried very best towards my case. Thank you for all the good deeds.
Dominique M
16:08 31 Jan 19
I would highly recommend this firm to anyone who has been injured. Moussa and his team took the very best care of me from beginning to end. They seen to it that I received a great settlement at the end. They moved quickly and professionally with my case. All my questions and concerns were addressed quickly and satisfactorily each time. They were quick with any responses via email and telephone. At no point did I feel uninformed or confused about what was going on. I appreciate them so much for everything they did for me. I would rate this firm more than 5 stars if I had the option on Google!! Thank you so so much Moussa and your team. You guys are the best!
Sam Louis
22:05 28 Mar 19
I recommend everyone to use their service they're the best lawyers not in Toronto only but in Canada special mr mike
wilmer alfonzo
08:10 07 Apr 19
I would like to express my gratitude to Zachary and his team. They helped me with my case and I will be thankful with Grillo Barrister all my life.
Michelle Walsworth
18:40 01 May 19
I highly recommend this firm! My lawyer Moussa and his team were amazing and hands on from day one! He was able to move my case quickly and efficiently and had everything taken care of in the blink of an eye and got me the settlement I deserved! Fierce and fair!Thanks Moussa and Maria!
sajeel ahmad
17:54 09 May 19
I had a good experience with the paralegal Murad and his clerk Camille, i highly recommend this firm to all my friends and family. Keep up the good work.
Colleen Wansbrough
17:46 29 May 19
Highly recommend. They are very open about everything and explain every step of the process.Christina Trotta was amazingly friendly and helpful,Maurad and Camille worked tirelessly to ensure the accidents benefits side of my claim was taken care of.
Man Poudel
19:35 07 Jun 19
Moussa and his team includes Amanda and Tamara at Grillo Law are very professional who handle the case very seriously and resolve it in a better way. Moussa is very knowledgeable and quite experienced who always work for the best interest of their client. They explained situations practically which help us to understand the context so able to resolve the case under reasonable amount of time. I highly recommend them for all relevant legal services.
Nancy F
23:38 16 Jul 19
I highly recommend this firm! Super friendly and great results. Sal was always very nice and made sure I had all the information to make the best decision for myself! He was recommended to me by a friend and I am so grateful!
Casey Whitten
07:58 22 Jul 19
Patricia and Ashley were great to work with, from start to finish, throughout the entire process. Every step of the way, they made sure I was comfortable and informed, and their knowledge on the subject was unparalleled. If needed, would work with them again.
Ana Ribs
00:53 31 Jul 19
Mr Grillo is a really great lawyer if you need someone to get the job done right and keep you in the loop this the MAN FOR YOU!!!! I will use him every time any day. I will recommend him to my people too
Silver F
09:00 02 Aug 19
Salvatore Grillo handled a personal injury claim for me. He was very efficient, timely, respectful, and professional. I would highly recommend this firm! He made me feel like he was fighting for me and not just a check. I would give 10/5 stars if I could!!!
Amy Muir
09:44 22 Aug 19
I was referred to Moussa by a close friend and I'm so grateful for how my case was treated. During the entire accident process, I felt like someone was finally sticking up for me during such a difficult time. I was walked through every step and never left guessing what process was. Very professional and more importantly to me, very personable after going through a painful, traumatizing experience.
Dury Odish
07:15 03 Oct 19
Very good Lowers and so fast to finished my case
lisa krause
17:28 11 Nov 19
These people rock!! We have had nothing but amazing help with our hit and run case. Extremely supportive and listen to how your accident changed your life. You need not go anywhere else. These lawyers are the best of the best.
Beneta Rranxburgaj
21:46 21 Nov 19
They are the best to deal with them , I am really happy and satisfied for the work Mussa did for me, he is very accurate in his work.Thank you so much to all of you
Crystal Lake
21:22 25 Nov 19
The team was very attentive and friendly. I highly recommend them and it was all worth the wait which was less time then the norm. Thankyou for your hard work during the entire case.
Ahsan Mohammad Ali
20:01 26 Nov 19
Grillo Law handled my personal injury claim as a result of motor vehicle accident. Mr. Moussa and his team was extremely friendly, efficient, respectful and customer oriented. I found them highly professional and prompt in responding queries. I never had to wait for any clarification or queries more than a day. Even I got replies from Mr. Moussa within hours or so. I wish all the success for Mr. Moussa and his team, Mr. Grillo and the whole team of Grillo Law.
Ovircs
19:16 28 Nov 19
I recommend this law firm. They are dedicated in supporting their clients and fighting for what they need!
Roberto Menendez
01:00 03 Dec 19
Im very satisfied , with the service provided by Grillo Barristers , specially by Mr Moussa and his team, I felt supported all the time, they reply to my concerns without delay ,(even during the weekends when I was not expecting to get a reply), his team is very courteous and they all show great empathy. Way to go Grillo.I strongly recommend this office.Thank you
SabotheBooklover
19:14 12 Dec 19
It is a very great time working with Rinya Odisho. He gave me free consultation and explained everything in detail for me. I would recommend him as the best personal injury lawyer. It will be always a pleasure working with him as his client......... Thanks a lot
Terri Oswald
15:01 17 Dec 19
Grillo and their team made a difficult situation for me and my daughter more bearable. Their staff attended to every detail and fought diligently on our behalf. The result was a good settlement and closure to a difficult chapter in our lives. Thank you to all!
Di Lu
22:29 21 Dec 19
My right wrist was severely injured during a car accident happened 3 years ago. I was very upset and frustrated and everybody told me that I should get a lawyer. my parents found this lawyers' firm and I believe this is a right choice. I appreciate so much for Moussa and his team's help for fighting benefits for me and I am pretty satisfied with the benefit they won for me!
Laura D'Alessandro
23:40 30 Jan 20
Met Christina and her team as a result of a MVA. From the initial consultation they were very professional and continued that way as well as being hard working and supportive throughout the process. I'd highly recommend Grillo Law to anyone and rate Christina and team 11 out of 10.
Sabina Gill
19:58 31 Jan 20
A very special thank you to Christina Trotta and the team at Grillo Barristers for their efficiency, professionalism and respect. You all helped to pick me up after my accident and get me all the medical assistance I needed to feel whole again.
Kim Boyd
20:16 02 Mar 20
The firm was very resourceful and assisted with my needs quickly and efficiently. The staff is all friendly and very knowledgeable. Highly recommend them!! Thank you Grillo and Barristers
Kim Boyd
21:47 02 Mar 20
Monique and Devica were very resourceful and assisted with my needs quickly and efficiently. They are friendly and very knowledgeable. Highly recommend them!! Thank you Grillo and Barristers!
Julia
02:59 24 Sep 20
My experience with Grillo Law has been exceptional. Marina and her team guided me throughout the entire process and were able to answer all the questions I had for them. I greatly appreciate all the hard work they put in.
Donna Etherden
16:36 15 Oct 20
I was in a head on collision 5 weeks ago with multiple injuries and I contacted Grillo Law for help and let me tell you I have had nothing but the best of the best help there can be!! They are all so helpful, caring and friendly! Moussa is my lawyer and from the second I spoke to him I knew I was in great hands! Devika is my go to for everything and she goes over and above to help you! She even replies to my emails on the weekend!! I most highly recommend Grillo Law!
John Radman
00:19 05 Mar 20
Devika and Monique are extremely helpful. They respond to all of our questions and concerns promptly. They make sure all our questions are answered in a timely manner and genuinely show concern for us.
Vivan Deng
01:23 04 Mar 20
Devika has been especially helpful with our case. She is very patient and kind. We are very thankful for her.
Cassandra Medeiros
17:08 10 Mar 20
I have been a customer with Grillo for the past 5 years and counting as I was involved in accident. My Case has been a long one, but with all my concerns and issues that I have encountered Devika Maharaj has always been there and able to respond to my concerns and ensure that my case is being attended to and I get the services I need. I truly enjoy working with Devika, she is always available and has been able to get where we need with our case. Great Firm and Great People that truly care about you!
Nate S
21:52 10 Apr 20
We are happy to have used the services of Grillo Personal Injury Lawyers, they have been prompt and professional. In particular, we would like to thank Devika and Monique who have been fantastic and diligent throughout the process. Thank you.
sandra leonardelli
14:41 22 Apr 20
I recommend this law firm! They helped me with my case and were always working hard to get me the best results possible. They were very efficient and provided me with support and guidance during the whole process. Thank you, Grillo!
Tina Kapasouris
02:04 16 Jun 20
I would like to thank Patricia Sim for her professionalism in handling my case.It was a long mediation but so happy things were settled.I am very pleased with your work and the firm Grillo Law.We've been clients of Grillo for many years and every time we've walked away very pleased.Thank you again for all your support and expertise!
Jacqueline D
19:22 11 Jun 20
Three years ago I was involved in an automobile accident and upon advice from my doctor I retained a lawyer. A dear friend of mine recommended Rachelle employed by Grillo Law.Rachelle was extremely supportive through my claim. I was treated as an individual as apposed to just a client.I am so grateful for her hard work, she was able to quickly secure physiotherapy and a psychologist which added to my recovery. She explained the process to me with such patience and kept me in the loop of the necessary dates scheduled that I was required to attend. One date was the Discovery and the other Mediation.The Discovery was very emotional and stressful but with the help of Rachelle's associate Andrew, it went well. Their communication and teamwork made everything go smoothly.Mediation was next and despite this taking normally 3 yrs to schedule, through the collaborative work of this office it was scheduled in just one year after.The date of this happened to fall in the peak of COVID-19. Rachelle did not want this to hinder any movement on the case and felt a video conference meeting would be best. I am 85 yrs old and not being sure how this would even work, Rachelle and Andrew remained patient and guided me step by step before and during this call. Their dedication to my case resulted in a very satisfactory settlement.I have the utmost respect for Rachelle and will be forever grateful for her commitment to me.
Kevin Andrade
20:53 24 Jun 20
Grillo is amazing especially Rachael. If anyone needs a lawyer I will definitely recommend them 100%
FlyBoi pat
01:11 30 Jun 20
My case is still ongoing thanks for the Grillo team. Especially Devika's team and the other lawyers who get me to reach where I'm now. Without there help I already lost in my case (car accident). Always get answered patiently when I asking 100 times the same question. Hopefully is over soon and I will receive what I deserve.
S. Di Luca
23:01 07 Jul 20
Adam Moras is an exceptional lawyer. He was extremely helpful and professional throughout my entire case. He was always compassionate, understanding and sincere and he truly helped make the entire process much easier. He listens to what you say and gives very good advice based on your situation. He was always available when I needed him and definitely went above and beyond my expectations. I would highly recommend him to a friend or family member.Thank you Adam for all your hard work!
Chucky
20:10 06 Jul 20
Zachary and his team were great, informative and professional, they help me throughout the whole process. Highly recommended
Mirjana
19:50 05 Aug 20
Grillo Barristers provided me with excellent representation after my car accident. They treated me with the highest quality of care, and professional support. I was pleased with the way my file was handled. I would like to give a special thanks to my lawyer Mr. Adam Moras, and his dedicated team, for always being there for me. I found Mr. Moras extremely , professional , efficient, friendly, enthusiastic with a great sense of humor. He is also very sincere, and compassionate. Last but not least, a huge thanks to Ms. Lauren Sivitilli an intake coordinator, who was the first person I spoke to, once I had contacted Grillo Barristers. She was exceptionally professional, informative, patient , and polite. After talking to her, I felt reassured that everything was going to be okay. It was a long journey, however I am very satisfied with the final outcome. I highly recommend Grillo Barristers, and their services!
SB
19:05 27 Aug 20
I had retained Rachelle Murray and her team to handle my LTD claim. Not only did they fight for me but they always made me feel safe with them. They understood my anxiety and depression and never once held it against but but always reassured me that they knew what I was going through. When it came to fighting for justice for me, Rachelle and her team went above and beyond for me to ensure I received everything I was entitled too. I am forever grateful for this team and highly recommend Rachelle and her team to everyone who seeks someone with heart to fight for them.
Mike Pater
19:53 01 Sep 20
Grillo group as done a very good job for us i hilly recommend this firm mike patera and Maria
pedro medeiros
10:30 08 Sep 20
Outstanding firm, very happy with everything Grillo Law did for me. Special thanks to the team that worked with me, they were with me all the way. Very happy with my settlement amount and I would recommend to anyone who has been in a motor vehicle accident to go with Grillo Law.
Justine De Marco
16:52 18 Sep 20
Overall great experience and I'm extremely happy with the outcome. Special thanks to Rachelle Murray and Michelle Parker. Rachelle was very accommodating, knowledgeable and professional. I would definitely recommend her to family and friends.
Aiste Aiste
20:42 04 Nov 20
I am very grateful of founding Grillo Law, Personal Injury Lawyers, and I highly recommend them to anyone. Grillo Low firm is most helpful, knowledgeable and responsible for them work. Thank you for your professional assistance.
Ammatul Busri
12:00 20 Nov 20
I would highly recommend Grillo firm for their professionalism , great quality of service and dedication towards their work! My lawyer Stephen and his team supported me along the way and worked very hard for the right! Thank you all for your great work and special thanks to Sal Grillo for leading a great team!
Dawn Casey
01:28 04 Dec 20
Amazing law firm! I would suggest anyone to use them. If I need them in the future I wouldn't hesitate to call them! Very happy with my settlement!
Avinash Suthar
00:41 05 Dec 20
Grillo Law is very professional firm and they support their clients throughout their claim process. My Lawyer Mr. Mikalai Chapurny was very supportive and always available to discuss my questions, he also made sure I received all communications on time. Overall great experience.
S L
01:37 10 Dec 20
I would highly recommend Grillo Law. My lawyer, Stephen Whibb, was always quick to answer any question I had and did so in a professional and courteous manner. He is very knowledgeable and I credit him for his hard work in achieving a satisfactory result to my claim.
S L
01:47 10 Dec 20
I would highly recommend Grillo Law. My lawyer, Stephen Whibbs, was always quick to answer any questions I had and did so in a professional and courteous manner. He is very knowledgeable and I credit him for his hard work in achieving a satisfactory result to my claim.
Rodrigo M.
01:02 30 Dec 20
I recommend this law firm! Michelle Parker helped me with my case and always worked hard to get the best possible results. She was very efficient and provided me with support and guidance throughout the process. Thank you Michelle Parker, who was my attorney.
Adrian Simon
18:40 12 Jan 21
We have worked with Mikalai Chapurny from Grillo Law in a car accident lawsuit.He was very professional and I have no words to thank him for not giving up on me or my case. He came very well prepared each time. He resolved this matter quickly out of court.I would not hesitate to recommend you and your firm to anyone who is in need of a lawyer.
EL JUSTICIERO DE YOUTUBE
22:24 06 Feb 21
I recommend this law firm! Rachelle Murray helped me with my case and always worked hard to get the best possible results. She was very efficient and provided me with support and guidance throughout the process. Thank you Rachelle Murray , who was my attorney.
Monika S
16:40 12 Mar 21
Devika and Yalini were both extremely helpful during my case, they took the time to explain the processes to me, and were transparent during each step of the way. They were also both very responsive and resolved my case much more quickly than I had expected. Would definitely recommend working with this team!
hongyi Huan
15:52 18 Mar 21
I had a car accident back in 2019. Monique and Josh helped through the personal injury process. Grillo law was very professional and responsive through out the whole ordeal and I am happy with their service.
Carmon Avery Ramirez
01:05 01 Apr 21
Have to say that I am pretty impressed with the communications between Mr. Rondas and I all these years in order to close this (AB) claim.I was not expecting much given the fact that the previous Paralegal was an extreme disappointment but this gentleman proved me wrong in all aspects.I am not only happy with finally this part of the claim being over and done with but the full and final settlement was far beyond my expectations.So if you are looking for exceptional service, he is the one you need.Mr. Rondas has been attentive, and very vigilant in keeping me posted on his every move. Whether it was good news or bad news, he made the time to connect with me. He always had my best interests at heart.Great initiative in comparison to previous experiences.Thank you for all that you have done and the hard work you have put into my case. It is appreciated and will never be forgotten.
Kim Park
15:02 13 Apr 21
I am pleased to recommend Grillo Law - Personal Injury Lawyers in handling your legal cases. My lawyer and her team were thorough, professional, knowledgeable and fierce! Sincere thanks goes to Rachelle, Zenan and Andrew for their hard work and successful outcomes! Although the circumstances of our meeting were difficult, I am grateful that this team was able to resolve all matters (legal cases) to my satisfaction. To all of you mentioned, well done and do take care!Regards- Kim Park
Margaret Weissnat
14:07 02 Jun 21
A friend of mine contacted them after he's got my referral. He called yesterday to thank me for the recommendation. So you guys really deserve a good review from both of us.
Monica Melo
15:58 08 Jun 21
Everyone that I have come in contact with at Grillo law has been nothing sort of professional and understanding. Especially Yalini and Devika, they have been attentive and vigilant in keeping me up to date on my case. Any worries or concerns that I have is answered immediately. Thank you for your hard work.
Reshma Bulkhis Kalifullah
11:21 15 Jun 21
I am very pleased with their legal services and their team. Rachelle and Michelle provided on time communications, and are very approachable. I had a great experience working with Grillo, and I would definitely recommend them to anyone looking for a strong legal team. Super thankful to have worked with them!
Emma Murray
13:46 18 Jun 21
I had a very unfortunate car accident and my legal team help me from the beginning to the end. They were very quick to respond to my emails and offered a lot of guidance and support throughout the entire duration of my claim. I would recommend them to anyone who has to go through the unfortunate experience of a personal injury !! Rachelle and Michelle were very helpful and I would recommend them over any legal team out there!
Chandrika Ranasinghege Dona
21:07 22 Jun 21
I HIGHLY recommend Andrew Rodrigues. He is a new lawyer here and my file was given to him. Within WEEKS of his first phone call to me telling me he was my new lawyer he settled my case that happened years ago. I am very happy with the amount he got for me. He also explained everything well and every time we spoke he was very nice pleasant and very friendly. Very nice guy and easy to talk to. Thank you so much Andrew!
Luis Vanegas
02:34 05 Jul 21
was involved in a car accident and signed up with this firm several years ago. My file was recently given to a new lawyer by the name of Andrew Rodrigues. He spoke to me several times to explain my case and how we can solve it. He always was very nice and always showed that he wanted the best for me and my family. Every conversation I had with him was great .He is very friendly and fought hard for me. He was able to settle my case with great success and a great result. I am happy as I know that the insurance company has a reputation for being very difficult and Andrew did not back down. He did an excellent job. I recommend him and this law firm to anyone.
Jesse Artates
14:30 09 Jul 21
Rachelle walked me through this four year roller coaster and to say the least she delivered everything she promised. She was head strong and firm throughout the whole process and I am very happy with the results of my case. Thanks again
Chuck Hudlim
16:59 15 Jul 21
Bad fall in 2017. Spent 4 days in hospital, surgery on ankle, required : 5 titanium screws, a rod, and 20 staples!! Finally settled with Grillo Law representing me.. Always available when I needed them!! Thanks Rachelle!! Great job!! Lewis R Carey Toronto!! 👍😁👍😁👍
Chuck Hudlim
11:25 03 Aug 21
Bad fall in 2017. Spent 4 days in hospital, surgery on ankle, required : 5 titanium screws, a rod, and 20 staples!! Finally settled with Grillo Law representing me.. Always available when I needed them!! Thanks Rachelle!! Great job!! L. R. CareyToronto!! 👍😁👍😁👍
m f
20:19 26 Jul 21
My mother was in an accident and was having difficulties with her insurance company. Luckily she was in great hands at Grillo. Michael and Chris were kind, compassionate and hard working through the whole process. We couldn't be happier with how the settlement turned out. High recommend this firm!
Jocelyn Yntig-Taneo
19:28 12 Oct 21
Thank you to Andrew Rodrigues who took over my file earlier this year and he has been amazing. He is very kind and professional. He always explained what was happening with the case. He was easy to reach and always called me to update me. If you sign up with Grillo Law, do yourself a favour and ask for him to be your lawyer.
Kelley Smit
14:46 13 Oct 21
I had a great experience using Grillo law. Mikalai got my tort claim closed in less then a year and my paralegal Devika and Yalini were super responsive if I had any questions and closed within a year as well. I was very happy with my outcomes and experience. Would definitely recommend this firm.
Rachel S
00:57 04 Nov 21
Thank you so much to Andrew Rodrigues and the team at Grillo Law. He was so caring, compassionate, and kind in how he spoke with me and settled my case. I am very appreciative of him and everyone there.
Mike L
03:54 14 Nov 21
Very good and professional firm. Monique and Sue were responsible for my file and they answered any and all questions I had regarding the process. Very helpful when going through a difficult situation with so many unknowns, it was good to have knowledgeable people on my case.
Mark E
23:19 04 Aug 21
Professional to the core. Thank you Grillo. Highly recommended.
Iryna Serheieva
15:33 10 Dec 21
Knodwledgable and responsive lawyers. These guys deserve more than 5 stars. They helped me tremendously with my personal injury case, and I can't thank them enough. If you choose Grillo to represent you, you'll be in the right hands.
Herminia Shanahan
12:33 28 Dec 21
My experience dealing with Grillo Law was outstanding from a to z. They helped with my car accident case to the core. I'd like to give a special mention to Moussa Sabzeghabaei - a very knowledgeable lawyer with whom I was lucky to work!
leo Taormina
15:19 10 Jan 22
Hello, I am Leo Taormina, a client of Grillo Law for 3 years. From day 1, the treatment I've received has been very professional and courteous. When I had my car accident, they helped me get through many.weeks of uncertainty and provided the services I needed to help me get through this painful period. I would like to thank Patricia Sim, my attorney who has done an outstanding job in handling and settling my case.I highly recommend Grillo Law to represent anyone with any personal injury.
Nigel Gibson
16:57 29 Dec 21
Lawyers with experience and expertise! Our case was settled within 2 years, happy with the result.
Jordane Schmitt
04:26 05 Mar 22
I first contacted this firm after a brutal car accident because my brother in law recommended them.. They were genuinely concerned about my wellbeing as well as making sure the insurance company doesn't screw me over. I appreciate what they've done for me,  also I'm very happy with the outcome!
Sidsel Asmussen
06:49 06 Mar 22
Great firm, my lawyer (mr. Goldberg) fought for my LTD case till I got compensated as I should have in the first place.
Jaeden Schultz
15:57 06 Mar 22
Grillo Law was excellent. Kiran Birk  from Grillo Law was very professional. She went out of her way to make sure my settlement was adequate to all the pain and suffering I had to go through. Thank you Kiran for all your hard work!
Kavon Halvorson
19:34 15 Mar 22
Great help from Grillo Law for my injury case. I found Kiran Birk to be very professional. She went out of her way to make sure my settlement was adequate to all the pain and suffering I had to go through. Thank you Kiran for all your hard work!
Mads Tue Pedersen
06:04 19 Mar 22
I recommend this firm for slip and fall cases. Professional, quick to respond, and always kept me informed about case updates. I'm greatful and content with both the services and the results.
Ida Green
10:04 22 Mar 22
Very happy client here! My case was taken care of by Lamisa, she has proven herself being dedicated to win and stayed on top of things throughout the whole process.
Mikkeline Henriksen
10:51 23 Mar 22
I know you guys have a whole team of top lawyers, but I'd like to highlight work done by Ms. Kiran Birk. She was working on my complex car injury claim. Ms. Kiran was unstintingly generous with her time in going over all the details. Needless to say that I got an adequate settlement.
Pedersen Jens
07:50 28 Mar 22
I was lucky to work with mr. Chapurny on my personal injury claim. Not only a great professional but also an honest, down-to-earth man!
Zdravko Pavlicic
03:08 27 Apr 22
In a Grillo law firm, I was represented by Mikalai Chapurny, and I cannot thank you enough for your excellent and professionalism towards my case. I really appreciate your attention and I can always put my trust in you and Grillo law firm.
Mikkeline Henriksen
11:17 17 May 22
I know you guys have a whole team of top lawyers, but I did like to highlight work done by Ms. Kiran Birk. She was working on my complex car injury claim. Ms. Kiran was unstintingly generous with her time in going over all the details. Needless to say that I got an adequate settlement.
Cierra Kuhlman
10:47 26 Mar 22
My injury case was settled at pretrial & on favorable terms for me. Andrej and Nikolai represented me and I am very thankful for their help throughout this challenging time.
Milo Colby
09:54 05 Jun 22
I'd never want another lawyer to represent me! Chris Karpacz is highly professional, along with the rest of Grillo team.
Godley Lesley
12:24 09 Jun 22
Three months ago, I was hit by a truck when crossing the street and suffered a broken neck. I've been through a long and painful recovery process since, it really helps to have Maria handling my claim since at least there is some weight off my shoulders. I feel like she's been doing an amazing job this far making sure the compensation I am getting is adequate to what I went through.
Crone Tyron
09:54 12 Jun 22
I tried to resolve my dispute with the insurance company myself and wasted 4 months.. Ms. Chaudhury took it over and made progress in just one week! Now that it's all over I'm so happy I chose this firm.
Luongo Leonard
07:13 13 Jun 22
Thank you for your help Chris, my mom and I are finally able to put the accident behind us, very happy with the result.
Ida Green
10:52 16 Jun 22
Very happy client here! My case was taken care of by Lamisa, she has proven herself being dedicated to win and stayed on top of things throughout the whole process!
Attilio Valente
14:47 30 Jun 22
Outstanding help from Grillo Law. Mikalai Chapurny represented my case and I would to thank him and his colleagues with my slip and fall claim. They kept me up to date until the case was settled.I found Mikalai to be very professional and efficient with this case and I appreciate what he's done for me and the outcome.
JAYALA
19:33 10 Jul 22
My family and I are truly grateful for the professional care we received from Devika, Moussa, and Yalini. Dealing with an MVA is stressful, I can't imagine how difficult this would have been if my family did not have them in our corner. Thank you to Grillo law firm for the hard work and dedication to your clients, I am really proud of the legal representation we received throughout the years.
Akosua Asante
21:45 12 Jul 22
Devika and Yalini did an amazing job and I was very very pleased. I was discouraged when I was in a motor vehicle accident, and they went above and beyond to support me. I will suggest Grillo Law to anyone out there. Thank you Grillo team🥰
Godley Lesley
10:47 28 Jul 22
Three months ago, I was hit by a truck when crossing the street and suffered a broken neck. I've been through a long and painful recovery process since, it really helps to have Maria handling my claim since at least there is some weight off my shoulders. I feel like she's been doing an great job this far making sure the compensation I am getting is adequate to what I went through.
Loo Jonah
12:47 30 Jul 22
Rachelle took a good care of my bike accident claim. Solid 5 stars and recommended.
Mina Gbobo
14:31 11 Aug 22
Thank God I chose this firm. Andrej was so professional. My settlement was just right.
Jessica Navelgas
15:00 11 Aug 22
Exceptional law office with excellent service. Devika and Moussa went above and beyond to help with my car accident injury case. You can always count on them to be there for you. I highly recommend this team to anyone dealing with injury. Once again Thank you for everything. You guys are the best!
Nayeem Mohammed
14:42 18 Aug 22
This is the best law office in Canada, I have got good experience with lawyers and employees very good service. thank you keep it up
Billy Mwami
23:42 28 Apr 22
Grillo Law is an Amazing Firm with Remarkable Lawyers!!! I personally was in a serious car accident that dates back to February 16th 2021 and suffered some critical yet minor injuries. This car was completely totaled and I even went to the hospital. I was recommended Grillow Law by somebody that had already been through the same situation. My Lawyers, Andrej Rondas and his clerk Stefanie Yang were very responsive to my physical and mental needs. Following this accident I severed a lot of muscle spasms including back/neck pains with headaches and etc. I felt neglected and suffered some ptsd from the accident since I wasn't capable of going back to work nor felt comfortable driving. Once I relayed my concerns they were able to get me to go though physiotherapy and psychological sessions to regain my self awareness and better health. On top of that they made sure that I would be recompensed for the time lost at my job and the necessary amount for my rehabilitation. I highly recommend these guys as your personal Injury Lawyers and give many thanks for everything they've done to help me recuperate the necessary strength to live on to brighter days.Billy Mwami
Ragu Nathan
16:32 27 Mar 22
My car accident case has been taken care by Mikalai Chapurny and his assistant Tanisha. They provided me very high confidence how I will win my car accident case. I didn't even expect I was going to win this case soon (won the case within 2 years), usually it takes 5 years, in addition, the way my lawyer presented during mediation it was unremarkable and hard to describe his lawful thought process, as an example he brought up all the truth regarding my body injury and my mental health issue that I am currently going through after this car accident. My lawyer (Mikalai) was able to close my case within 2 years, I really appreciate his full effort, professionalism and dedication. I highly recommend to the people who involved in car accident, contact Grillo Law firm. They will win your case if you really have physical disability from car accident.Ragu P
See All Reviews