What's Covered Under Accident Benefits in Ontario
Everyone involved in a car accident regardless of whether they are at fault or not is entitled to accident benefits. There is a priority system to determine which automobile policy or source to claim accident benefits from.
Your lawyer or paralegal will best know how to proceed. Some of the policies and courses from which you can claim from, may include:
The insurer of your own vehicle;
If you are injured as a passenger, the insurer of the vehicle's owner or driver;
The insurer of the at-fault motorist;
The insurer of any other motor vehicle that may be involved in the accident;
The Motor Vehicle Accident Claim Fund (MVAC), which is generally the insurer of last resort.
Generally speaking, a victim of an auto accident is entitled to claim for accident benefits even if they were at-fault for the accident. These benefits may include, but are not limited to:
Income Replacement Benefits;
Non-earner Benefits;
Attendant Care Benefits
Medical and Rehabilitation Benefits;
Caregiver Benefits;
Death and Funeral Expenses;
Housekeeping and Home maintenance Expenses;
Lost Educational Expenses; and
Expenses to reimburse damage to clothing, glasses, etc.
What's covered under accident benefits in Ontario?
It is mandatory for all standard Ontario auto insurance policies to provide for accident benefits coverage in accordance with the Statutory Accident Benefits Schedule. Accident benefits involve mandatory coverage that can be applied for immediately after someone is injured in an accident, and they can potentially apply to drivers, passengers, bystanders, and pedestrians – regardless of who is at fault. In view of the absence of a fault requirement, this system is sometimes referred to as the "no-fault accident benefits system".
Accident benefits in Ontario cover:
Weekly Benefit
You can be issued up to $400 per week for lost income from employment. The weekly income level is calculated at a rate of 70% of the injured person's income. In case an accident happens while you are jobless, you may be entitled to claim Non-Earner Benefit of up to $185 every week for the next six months following the date of the crash. In addition, the insurer may provide a caregiver benefit of up to $250 in case you are the sole caregiver for a person.
It is important that you confirm with your lawyer or paralegal what benefits you may be entitled for. In particular, some claimants may have purchased optional benefits which may affect their entitlement to certain benefits, including income replacement.
Attendant, Medical, and Rehabilitation Care Benefits
Your accident insurance company should meet the cost of all of your medical bills, rehabilitation expenses, and attendant care expenses. However, there are limits on what you may claim.
Except in certain circumstances, if you suffer what is classified to be a minor injury, the insurer is only liable to pay up to $3,500;
For non-catastrophic injuries that fall outside of the minor injury guideline, the insurer may be liable to pay up to $65,000 for half a decade, depending on the terms of your auto policy;
If you have sustained what is considered to be a catastrophic impairment, the insurer is liable to pay up to $1,000,000, or more depending on the terms of your specific auto policy;
You medical and rehabilitation limits include all of the expenses incurred for preparing medical reports and conducting examinations and assessments.
Funeral and Death Benefits
Here is a list of benefits your insurer should pay:
A maximum of $6,000 for the funeral expense;
A benefit of $ 25,000 to the deceased person's spouse;
A benefit of $10,000 to the person that was dependent on the victim of the accident; and
$10,000 to the victim formerly dependent spouse.
Note that these amounts may be different if the policy holder had purchased certain optional benefits.
Caregiver Expenses
If you were a primary caregiver in your family and the injuries sustained after the car accident have made it impossible for you to continue providing for your loved ones, this benefit will ensure that your household expenses are accounted for. There are limits to how much will be provided to cater for these costs. For instance, you only qualify for $250 per week for looking after the first dependent and an additional $50 per week for each subsequent dependant in your household.
Income Replacement Benefit
Those who are unable to work due to the injuries sustained after the accident can be compensated for the loss of income under this benefit. The benefit has a limit of a maximum of 70% of your gross weekly pre-accident income or $400 every week, whichever is less.
Non-earner Benefits
If the insured doesn't qualify for income replacement benefit but suffers a complete inability to lead a normal life, he/she may still qualify for the non-earner benefit. This benefit is also meant for students who are no longer able to carry on with their normal life because of the accident.
The insurer should also reimburse funds for:
Damage to clothing;
A maximum benefit of up to $15,000 for students' education expenses;
Expenses incurred by those taking care of the injured while they undergo recovery. Such costs include hotel, travel, meals, and mileage. It is advisable to keep your receipts for such expenses safely if you expect your insurer to cater for such costs;
Expenses for home maintenance and housekeeping; The insurer should give up to $100 every week for such expenses if the victim experiences catastrophic impairment.
Accident Benefits may also provide coverage for other expenses such as lost educational expenses, transportation costs, housekeeping, and home maintenance expenses. Since the mandatory accident benefits coverage that is available under most standard auto policies is fairly limited, it is recommended that you consider speaking to your auto insurer about purchasing optional benefits that can increase your coverage and sufficiently protect you and your family from the significant medical and financial stress that a serious motor vehicle accident can cause.
Critical timelines
If you have been involved in a motor vehicle accident and intend to pursue a personal injury claim, you should take immediate action. Note that there are deadlines to prepare your accident benefits claim and file it. There are critical timelines that you must adhere to. These include:
You have up until 7 days to notify your insurance service provider of your plan to seek accident benefits.
Also, you have a maximum of 30 days to prepare and submit your OCF-1 and ABAP (Accident Benefits Application Package).
The insurer will demand a reasonable explanation if you fail to act within the appropriate timelines.
Although the scope of this article is focused on accident benefits claims, note that there are deadlines when it comes to pursuing a tort claim against the at-fault motorist. These include:
Notifying the at-fault party of your intention to sue within 120 days, or your claim for pre-judgment interest and costs may be prejudiced; and
Ontario's Limitations Act, prescribes that no claim shall be brought before the 2-year anniversary of the date where the claimant sustained or ought to have known that they sustained, damages as a result of the negligence of others. In most cases, the limitation period will expire on the two-year anniversary of the date of the motor vehicle accident. There are some limited exceptions, which should be discussed directly with your lawyer.
Seek legal help
Many victims of road accidents who are not represented by a lawyer fall victim to the strict limitation periods. Failure to notify your insurer of your intent to file a claim or filing it late could jeopardize your chances of getting the compensation you deserve. If these critical timelines are missed, the result will likely be an inability to be compensated.
It is in your best interests to hire a qualified personal injury lawyer. They can best explain the nuances of the law with respect to statutory accident benefits, tort, and the applicable limitation periods. The system is complicated and the insurers are adamant to deny compensation and maximize their own profits. Retaining the services of a competent lawyer helps you build a strong claim right from the outset, gather all of the right pieces of evidence, and receive the proper advocacy and legal advice that you deserve.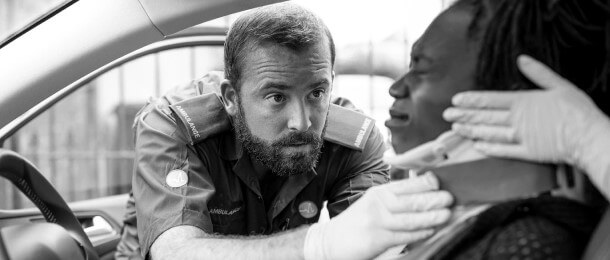 CALL 1-855-225-5725 for a
FREE consultation

regarding your accident benefits claim.
Remember, you will not pay any fees until your case is won or settled.
TORONTO, ON - A young child suffered several broken bones following a pedestrian accident in east Toronto on Thursday evening....
Explore all posts