Wrongful Death Lawyer Toronto
Get in touch with our wrongful death lawyer for a free consultation, professional support and guidance.
Call: +1 855-225-5725
REQUEST A FREE CONSULTATION!
Our Services
Wrongful Death Claim Lawyer in Toronto
We understand that coping with the loss of a loved one is extremely difficult and is a major and traumatic life-changing event. The last thing you should do is deal with it alone. In this section we will provide an overview of wrongful death claims, including establishing legal responsibilities, causes and types of wrongful death cases. We will also outline damages resulting from the person's death and compensation amounts close relative may be eligible for.
Wrongful death occurs in situations where someone is killed due to the wrongdoing, negligence or recklessness of another. While most of these instances can occur in car accidents, there may be other events including medical malpractice, work-related events and product liability injuries that can lead to a wrongful death claim.
Most people don't know the full extent of their rights to compensation in these circumstances and are often too submerged in their grievances to have the patience and will to exercise them. Significant non-expected costs such as funeral and burial costs may also arise causing a great degree of financial hardship and making the loss all the more challenging to deal with. At Grillo Law, we will help get you through these most difficult times and take care of all the legal claims you and your family are entitled to.
The law in Ontario provides relief for those suffering the loss of a family member under the Family Law Act, as well as the Statutory Accident Benefits Schedule ("SABS").  Compensation is available regardless of the fault of the deceased under the SABS and a civil tort claim under the Family Law Act("FLA") may be commenced as against an at-fault or negligent party that caused the death. The types of relief you may be entitled to can be pecuniary and non-pecuniary in nature. Pecuniary damages refer to compensation of monetary losses that are generally quantifiable, including a loss of potential income and reimbursement for healthcare and funeral expenditures. These can be claimed pursuant to the SABS as well as the FLA. Non-pecuniary damages are wholly covered under the FLA to compensate dependents for the loss of guidance, care and companionship.
At Grillo Law, we have over 30 years of experience litigating wrongful death claims. We will help you understand the law and fight on your behalf to help you recover the compensation that you deserve. Call Grillo Law at 416–614–6000for a FREE consultation.
Remember, you will not pay any fees until your case is won or settled.
Establishing Legal Responsibility in a Toronto Wrongful Death Case
In a wrongful death claim, the Personal Injury lawyer will have to prove that the individual or organization being sued was liable. This involves proving that the accident occurred solely because of the negligent party's actions.
Like all other personal injury claims, a wrongful death lawyer must prove that:
The defendant owed the victim a duty of care;
The defendant did not provide the duty of care; and
Because of failure to provide the duty of care, the defendant contributed to the wrongful death of the victim.
There are two types of claims that can be filed after a wrongful death: a claim on behalf of the estate of the deceased and a Family Law Act claim. The latter is when family members sue on behalf of the deceased. Every wrongful death case is different and in order to get the best outcome, you must partner with a personal injury lawyer who has extensive experience handling similar cases. At Grillo, we understand that losing a loved one changes your life forever and we want to do everything in our power to get you full and fair compensation so you can address your family's immediate and on-going needs.
What Is A Wrongful Death Claim?
Wrongful death claim is a type of a lawsuit when a person or organisation can be held liable for a death of another person or people. This claim is usually brought by close relatives of deceased. The statute of limitations in a wrongful death case in Ontario is two years from the date of death.
When a wrongful death occurs, it must be proven that the loss of life was as a result of the negligence or deliberate action by another and not the actions of the deceased. The case will only qualify as a wrongful death lawsuit if it is proven that the loss caused measurable damage to the surviving victims. Under the Family Law Act of Ontario, a wrongful death claim can be brought about by the family members who were left behind which includes parents, grandparents, children and/or spouses.
These family members may claim for loss of care, guidance, and companionship as well as financial losses such as medical expenses incurred, loss of financial support and loss of income as a result of the death. Depending on the circumstances of the accident that caused the fatal injury, criminal actions may also be pursued in addition to the civil action. There are several arguments that your wrongful death lawyer will have to prepare in order to prove that the death was due to negligence. Our lawyers will work with experts and gather all the necessary evidence to put up a strong defence on your behalf.
Most Common Causes & Types of Wrongful Death
A wrongful death claim can be brought against individuals, a company or an organization. This includes manufacturing entities, product designers, employees, and medical professionals.
Some common examples of parties that are often sued for wrongful death include:
A car accident caused by a negligent, reckless or drunk driver;
A doctor who engages in a medical malpractice;
A company manufacturing/distributing defective or dangerous products or goods;
A manufacturing company which introduced a dangerous drug or medication to the market;
A bartender who is over serving an intoxicated customer; and/or
A government agency that fails to provide adequate warnings of an impending danger in a roadway.
When a wrongful death occurs, there are financial implications that may ensue which include funeral expenses, lost wages to support the defendants, medical expenses and losses that result in pain and suffering.
Family members of a deceased person need to consult a lawyer who will help them understand their options and rights in the claim. While the recovered finances may never compensate for the death of a loved one, it can at least help to alleviate the financial burden that the family is facing and provide for their long and short term needs.
Compensation Amounts In Wrongful Death Claims
No amount of money can replace a person's life. In fact, the compensation process is often a delicate and painful one for families to bear because the financial compensation doesn't even come close to depicting the value of the lost life. As personal injury lawyers, our passion is to seek justice for those left behind. We understand that the grieving family is often left with immense emotional pain as well as financial hardships. A successful wrongful death lawsuit enables us to recover fair and full compensation for those left behind.
The types of damages you can sue for in a wrongful death claim depend on the circumstances of each situation, however, there are a number of general claims that can be made, including:
The loss of income that the deceased may have justifiably received were it not for the fatal injury;
The loss of guidance, care and companionship that dependents might reasonably have expected to receive from the person if the death had not occurred. This category of damages is awarded based on the nature of the relationship, age and living arrangements of the claimant(s).
The loss of income sustained by the claimant as a result of the death (e.g. not being able to work for a period of time due to emotional pain and suffering);
The travel expenses of dependents when visiting the person during treatment prior to death;
A loss of household or childcare services that would have been provided by the deceased;
Expenses such as medications, treatments or hospital bills prior to death; and
Funeral and burial expenses.
The amount is valuated keeping in mind the impact of inflation as well as the future projected earnings. On top of the financial losses, the family may also be awarded up to $125,000 compensation for loss of guidance, care, and companionship.
How Lawyer Can Help You In Wrongful Death Claim
Wrongful death claims are among the most complex personal injury cases in the field of law. Even though the burden of proof in civil cases is much lower than in criminal cases, the legal counsel must put up a strong defence in order to prove the elements of negligence by a "preponderance of the evidence." In wrongful death cases, the quantity of evidence that the plaintiff presents is not important. What matters is the quality and credibility of the evidence presented. That's why it's extremely critical to work with an experienced wrongful death lawyer in Ontario.
At Grillo Law, we know that the unforeseen death of your loved one is a painful and confusing time. We wish to give you all the legal support you need to lift as much burden off your shoulder during the grieving process. We may help you to access the financial compensation you need to cater to the family's needs. We will be there for you throughout the process and work towards getting the best monetary compensation for you and your family.
REQUEST A FREE CONSULTATION!
You will not pay any fees until your case is won or settled.
CALL 1-855-225-5725 for
a FREE consultation

regarding your knee injury claim.
Remember, you will not pay any fees until your case is won or settled.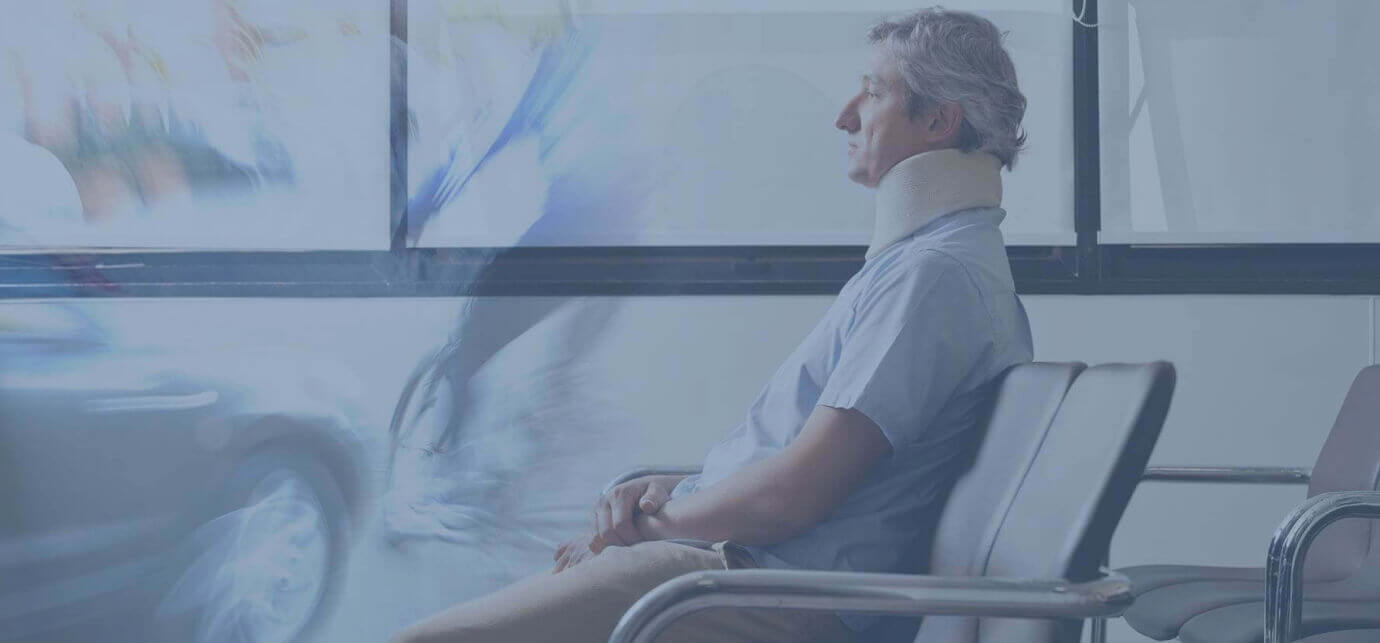 Our Services
Client Testimonials VIEW ALL
Carla

I recommend Grillo Law to anyone. The special lawyers support me in everything.

Brandy

He walked me through the entire process. It really felt like I wasn't alone.

Andrea

Feedbacks from satisfied clients who have experienced our exceptional service and successful outcomes in their cases.

John Fernandes

I would definitely recommend them. They made me aware so many aspects of case that was so helpful.
TORONTO, ON - A young child suffered several broken bones following a pedestrian accident in east Toronto on Thursday evening....
Explore all posts