Knee Injury Lawyer Toronto
With proper legal advice, you can be sure that your knee injury claims will be compensated
Call: +1 855-225-5725
REQUEST A FREE CONSULTATION!
Our Services
Qualified Knee Injury Lawyer in Toronto To Settle Knee Injury Claims
Knee injuries can be exceptionally painful and debilitating. When the bones, ligaments, muscles, tendons, or any other components within the knee are damaged during an accident, the person can suffer serious pain and restricted mobility. Serious accidents such as bicycle/car accidents or slip and fall incidents can result in knee injuries and thus knee injury claims. If you or a loved one sustained knee injuries in an accident that was caused by negligence, you may be entitled to file a knee injury claim for compensation. Our catastrophic injury lawyer in Toronto can help you determine if you have a case. You may also be entitled to compensation if some form of negligence caused the knee injuries.
What Are the Accidents That Cause Knee Injuries?
Having pursued knee injury claims for many years, we've seen how these injuries can forever impact a person's life. Victims of knee injuries often face long and sometimes expensive recovery processes, not to mention mobility issues such as difficulty walking, running, climbing stairs, and moving about their daily lives. The injuries come in many forms. The most common types include ligament sprains and tears and tibia plateau fractures.
How do knee injuries occur?
The knee is the largest joint of the body. It significantly affects a person's ability to walk, lift, run and live a normal life. Knee injuries can result in serious pain, reduced mobility and affect your entire life. Additionally, knee injuries can result in a financial burden to the victim and their family. Medical expenses involved in the treatment of knee injuries may include medication, surgery, and therapy. These financial obligations are usually a burden to the victim and their family, not to mention the emotional trauma or rehabilitation that may be required after the accident occurred. We'll look at some of the accidents that cause common knee injuries, such as falls and car accidents and how to file a claim.
Motor vehicle accidents
As experienced Toronto personal injury lawyers, we've seen common knee injuries from car accidents. The injury often occurs due to the impact or sudden twisting of the knee when the car is in motion. Sometimes the knee strikes the dashboard when the car collides with another vehicle, a motorcycle, bicycle, or pedestrian.
Slip and fall accidents
Another common cause of knee injuries is slip, trip, and fall accidents in public and private spaces. A slip can cause the knee to twist unnaturally and tear certain structures such as the meniscus, tendons, and ligaments. If the accident occurred in a commercial or residential property, you could sue for compensation if the property was poorly maintained since the owner is responsible for your safety.
Sports accidents
Knee injuries may also result after a sports accident. For example, you may suffer a knee injury after participating in a full-contact sport such as football, basketball, and hockey. Accidents that occur in other sporting activities such as ATV riding, cycling, and skiing can also result in knee injuries. Other sports such as gymnastics and running have also been shown to contribute to knee injuries.
Work-related knee injuries
There are individuals in professions that are associated with a high rate of knee injuries. For instance, those who work in the construction and transportation sectors can suffer knee injuries in the line of duty. It is the employer's responsibility to provide every employee with proper safety equipment and safe working conditions to avoid such injuries at the workplace.
Dog bites
Dog bites are an uncommon occurrence, but they may result in a knee injury. Additionally, when a dog attacks a person, the injuries sustained could lead to further complications afterwards. While some dog bites result in minimal injuries, there are situations where other parts of the body, such as the knee, sustain injuries.
What Are the Common Types of Knee Injuries From Accidents?
Over the years, we have pursued knee injury claims that involve different types of causes. Some of the most common types of knee injuries we've handled include:
Knee fractures: Damage to the patella or kneecap, which protects the front of the knee joint. Surgery may be required to reconstruct the damaged kneecap.
Ligament damage: When a person's knee unnaturally twists, this could rupture the ligaments inside the knee. This injury causes extreme pain, and victims will often require surgery and physical therapy to recover.
Knee dislocation: This occurs when the impact knocks the bones that meet the knee joint out of place. Dislocation often results in severe pain and swelling, but a doctor can pop the bones back in place. Surgery may be required in severe dislocation cases. Can you claim for a knee injury after a dislocation? Certainly yes.
Meniscus/cartilage tear: When the meniscus, a mass of cartilage inside the knee, is ruptured during an accident, the knee can lock up, causing severe pain. Surgery may be required to replace the meniscus.
Related Injuries And Injury Claims
There are different types of knee injuries that may occur when one is involved in an accident, such as a motor vehicle crash, sports or falls. These injuries to the knee are defined by the anatomy of the knee that is affected as well as how it has been injured. While the most common knee injuries are sprains and dislocations, there are other related injuries that can cause severe pain and mobility issues. We'll look at some of these related knee injuries below.
Bursitis
Knee bursitis is a condition that affects the fluid-filled pouch inside the knee known as the bursa. Although there are more than 150 bursae in the body, there are only two in the knee – one above the kneecap and another below the knee joint. When the bursa is inflamed, infected or irritated, it can result in severe, debilitating pain and discomfort. This fluid-filled sac acts as a cushion that lubricates the bones, tendons, joints, and muscles.
Back injury
Back injuries can be severe and impactful to victims. Many people who experience back injuries as a result of a car accident, slip and fall case or workplace injury suffer chronic and debilitating pain for many years. There are different types of back injuries, including herniated disks, strains, sprains, and lower back injuries. In addition, back injuries can cause mobility issues that limit the victim's ability to work and provide for their family or carry on doing the things they enjoy.
Fibromyalgia pain
Even though the actual cause of fibromyalgia is yet to be determined, this condition has been classified as a disability in the Equality Act 2010. People with fibromyalgia suffer debilitating chronic pain and discomfort that impact their day-to-day life. Many of those who suffer from this condition do not realize the reason for their suffering until they are diagnosed. Fibromyalgia can be caused by car accidents and is sometimes misdiagnosed as whiplash.
Soft tissue injury
Soft tissue injuries occur when there's damage to the muscles, ligaments, tendons, cartilage or nerves. These injuries often occur due to sprains, strains and contusions after a car accident, slip and fall incident or work-related accident. The most common types of soft tissue injuries include whiplash and contusions.
If you've suffered any of the injuries mentioned above, it's important to have a lawyer who understands the process and can help you claim the compensation you deserve.
Impact of Knee Injuries
Individuals who have sustained knee injuries may suffer from:
Swelling, inflammation, stiffness, and instability of the knee
Sharp or lingering pain
Difficulty in walking or standing
Inability to rest well or sleep due to pain
If you experience any of these symptoms, it is important to avoid rushing back to normal activities as you could damage the knee further. Follow the doctor's guidelines on how to avoid worsening the injury and increase your chances of recovery.
Proving Fault in a Knee Injury Claim
The process of proving fault in any personal injury claim including knee injury claim, can be complex since there are different laws that apply and could impact on your case. For instance, if the knee injury occurred at the workplace, it will have different legal implications from an injury that was a result of medical negligence. You must seek legal help from an experienced law firm that understands all the relevant laws that pertain to your specific case. At Grillo Law, we will take time to understand your case and leverage the right laws to ensure you get the maximum compensation possible.
We can help you file any of the knee injury claims below if you suffer a knee injury as a result of negligence.
An accident benefits claim
A traffic accident or tort claim
A workers' compensation claim
Disability benefits claim
A premise liability claim
Things You Should Know About Knee Injury Claims – What Forms of Compensation Are Available?
Compensation for knee injuries can be broken down into two main elements:
Compensation for pain and suffering: Knee injuries can cause recurrent pain and swelling that gets worse over time. This pain can make walking or weight-bearing difficult for the victim. The amount of compensation you receive for pain and suffering will depend on the severity of the knee injury and the length of time that you will be affected.
Compensation for financial losses and medical expenses: With a knee injury, it can be difficult to return to your normal lifestyle. This injury could limit your ability to work especially if your job involves physical work. This means you may be entitled to compensation for loss of income. Add to that, you may need to cover extra expenses such as travel to and from the hospital, purchasing mobility equipment, hospital visits, medication, and therapy.
At Grillo Law, we assess the details of your case and ensure that your knee injury claim not only includes the losses you've incurred immediately but also projected losses which you are likely to incur until the knee heals fully. Our catastrophic injury lawyer in Toronto will work with you to secure the compensation you need to resume a regular and pain-free life.
REQUEST A FREE CONSULTATION!
You will not pay any fees until your case is won or settled.
CALL 1-855-225-5725 for
a FREE consultation

regarding your knee injury claim.
Remember, you will not pay any fees until your case is won or settled.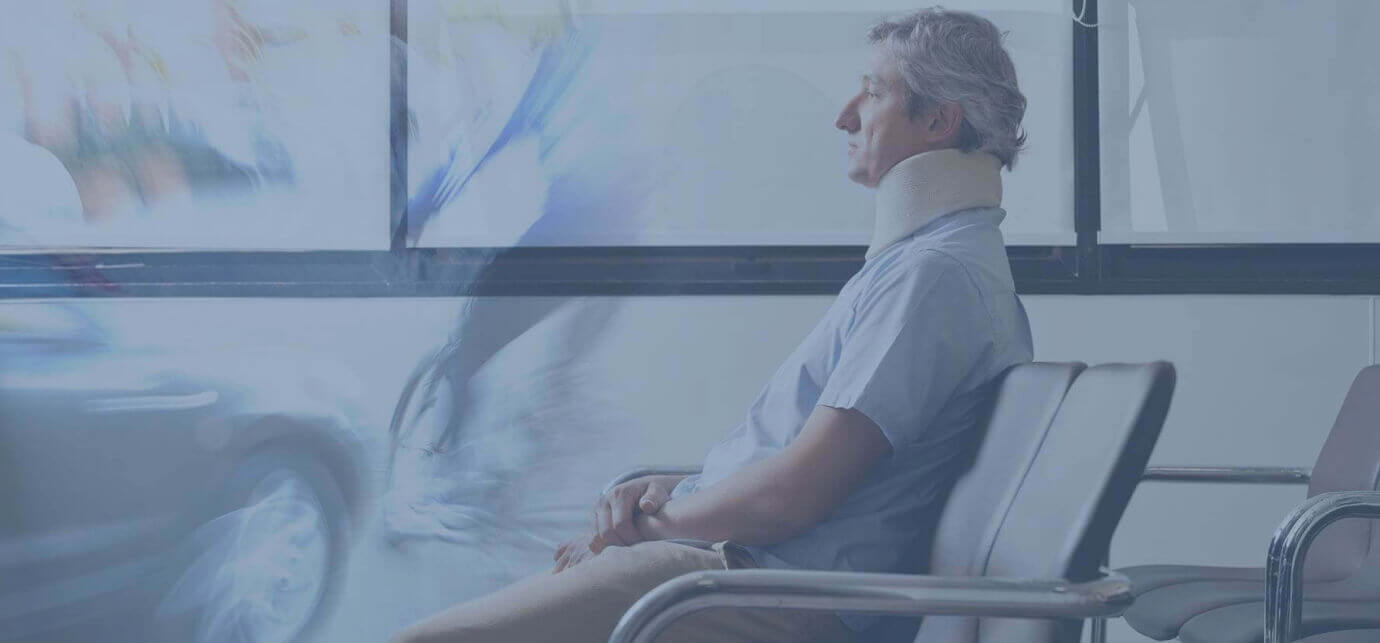 Our Services
Client Testimonials VIEW ALL
Carla

I recommend Grillo Law to anyone. The special lawyers support me in everything.

Brandy

He walked me through the entire process. It really felt like I wasn't alone.

Andrea

Feedbacks from satisfied clients who have experienced our exceptional service and successful outcomes in their cases.

John Fernandes

I would definitely recommend them. They made me aware so many aspects of case that was so helpful.
Blog
Additional Articles About Accident Benefits
When you work with a reputable agency like dNovo Group to optimize your law firm website, expect your traffic to...
Examination for discovery is a critical and important part of the litigation process. At an examination for discovery parties will...
by Stefanie Pereira
How Car Accident Tort Settlements Work in Ontario Fact scenario: Mrs. A is a 63 year old woman living in...
by Moussa Sabzehghabaei
Explore all posts