Chronic Pain Lawyer Toronto
REQUEST A FREE CONSULTATION!
Our Services
Qualified Chronic Pain Lawyer in Toronto
Chronic pain claims are some of the hardest to pursue. To start with, since chronic pain is only considered a symptom (and not a condition) it can only be diagnosed by analysing the patient's reports, which may sometimes be inaccurate. At Grillo Law, we are happy to discuss your situation if you suffer chronic pain as a result of an accident that was caused by someone's negligent actions. Our catastrophic injury lawyer in Toronto can meet with you for a free consultation to discuss your case and guide you on the available legal options.
Chronic pain has several harmful consequences including:
Mental issues: Research shows that people living with chronic pain are more likely to develop psychological disorders and are at a higher risk of suicide than those without chronic pain.
Impact on sleep: Patients living with chronic pain experience high levels of sleep disturbance which is directly related to the severity of the pain.
Impaired sexual function: Chronic pain patients experience issues such as fear of worsening pain or fatigue that may result in sexual dysfunction.
High medical costs: Managing chronic pain is costly. It is estimated that millions of dollars are spent on chronic pain every year in Canada.
Quality of life: Individuals living with chronic pain are said to have a poorer quality of life than those suffering from chronic illnesses like heart disease.
Health risks: When left untreated, chronic pain can result in health issues such as immune dysfunction and increased morbidity.
Possible Forms of Compensation for Chronic Pain
You need proper medical care to treat and manage chronic pain. This condition can affect your ability to work and continue with your social life as you did before the injury. You can approach our chronic pain lawyer in Toronto to help you file a claim. The different forms of compensation that you may qualify for include:
Disability benefits: You may be entitled to long- or short-term disability benefits if your chronic pain is as a result of an injury that has rendered you disabled.
Accident benefits: If involved in a car accident and the injuries resulted in chronic pain, you may qualify for accident benefits.
Tort/negligence claims: Chronic pain can also be as a result of another party's negligent action. You may pursue a personal injury lawsuit and receive compensation for your pain and suffering among other losses.
Workers compensation benefits: If your chronic pain is as a result of work-related activity, you may apply for workplace benefits offered by the Workplace Safety and Insurance Board.
At Grillo Law, we take time to understand the specifics of your case before recommending the best legal options. We know that chronic pain can be exceptionally hard to prove to insurance companies, but our lawyers come with the experience and skill to fight your case and ensure you get fair compensation. We are sympathetic to chronic pain sufferers and will do our best to ensure you receive the benefits you're entitled to.
REQUEST A FREE CONSULTATION!
You will not pay any fees until your case is won or settled.
CALL 1-855-225-5725 for
a FREE consultation

regarding your knee injury claim.
Remember, you will not pay any fees until your case is won or settled.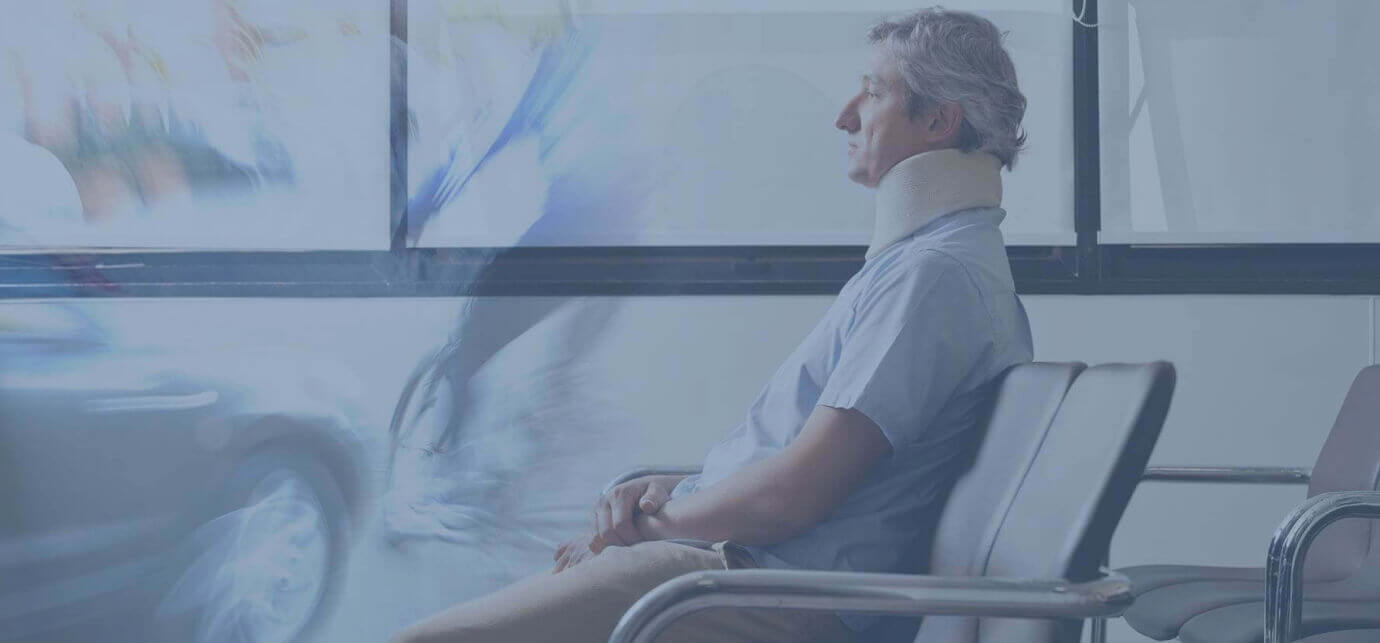 Our Services
Client Testimonials VIEW ALL
Carla

I recommend Grillo Law to anyone. The special lawyers support me in everything.

Brandy

He walked me through the entire process. It really felt like I wasn't alone.

Andrea

Feedbacks from satisfied clients who have experienced our exceptional service and successful outcomes in their cases.

John Fernandes

I would definitely recommend them. They made me aware so many aspects of case that was so helpful.
Blog
Additional Articles About Accident Benefits
TORONTO, ON - A young child suffered several broken bones following a pedestrian accident in east Toronto on Thursday evening....
Explore all posts